74M: Greystar's First Life Science Development
Apartments and Communities
March 22, 2023
Innovation is the key to progress. That's what 74M represents for life science development. Located in Somerville, Massachusetts, Greystar is developing 74M, a state-of-the-art laboratory and research facility designed to drive scientific innovation to new heights.
As the first life science development of its kind, Greystar recognized the need for a modern facility that accommodates the latest technologies and research methodologies. With this in mind, 74M was designed to foster collaboration and innovation, with flexible floor plans and amenities that will enable researchers to focus on their work.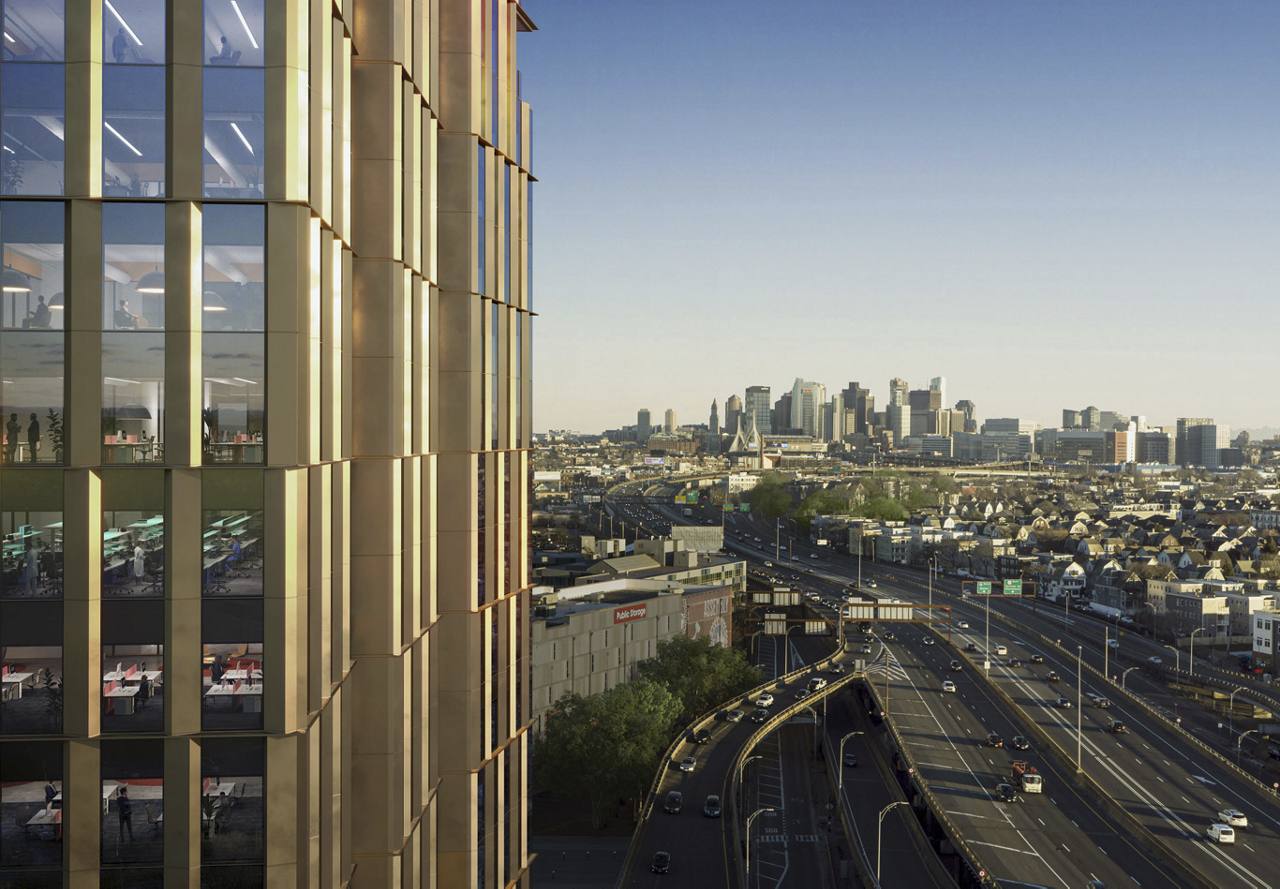 The goal was not only to create a functional space, but also one that is visually stunning. The 15 tenant floors will feature a glass façade that provides natural light, while the interior was designed to encourage collaboration and interaction between researchers.
74M will be more than just an office building. It will function as a hub for innovation and collaboration, bringing together some of the brightest minds in the life science industry.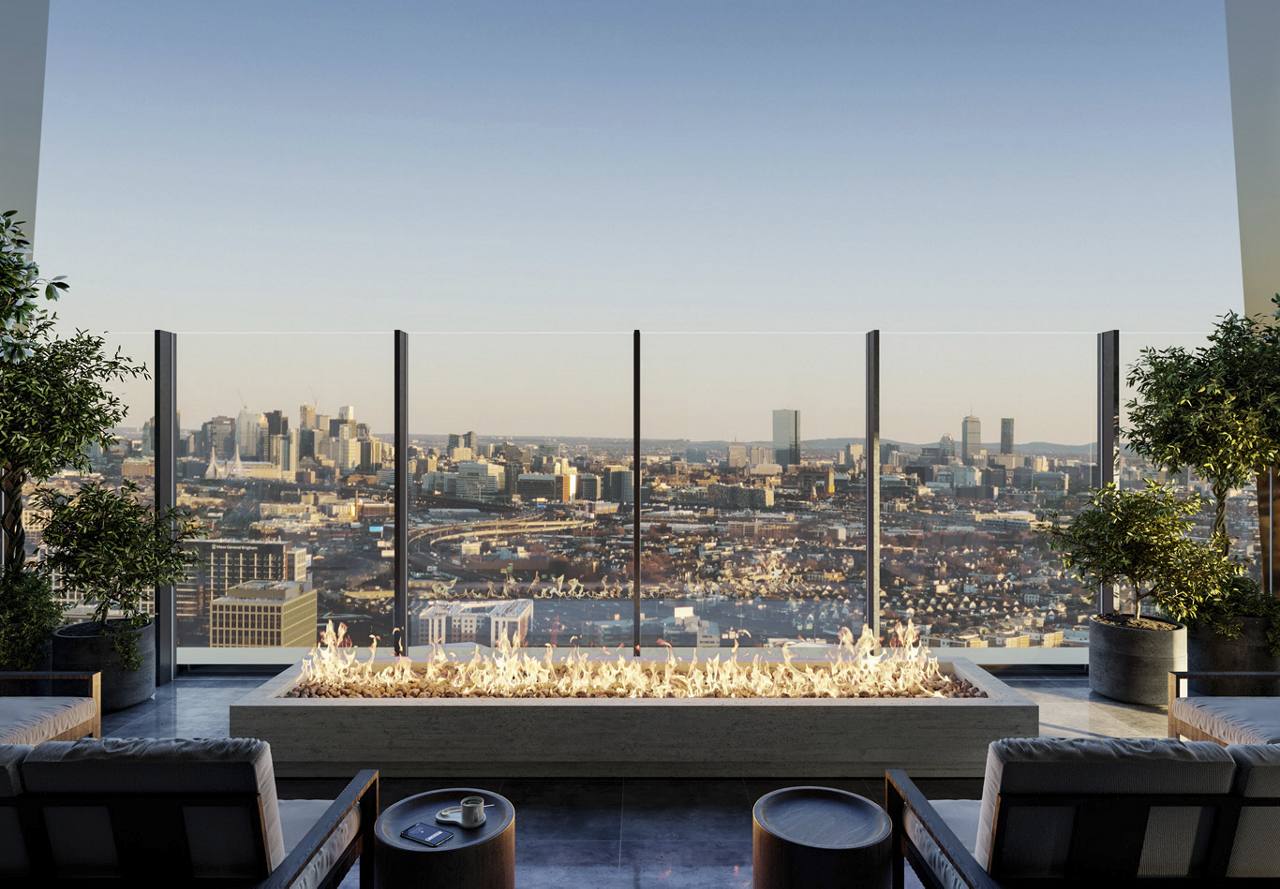 Inside the building, tenants will have access to best-in-class amenities, including a fitness center, a rooftop lounge, outdoor spaces, and unbelieve views of Boston, providing a well-rounded experience that extends beyond the laboratory. A variety of well-known artists, including Tara Donovan, Charles Gaines, and Timothy Curtis, will contribute to the robust art program displayed in the lobby, bike room, and amenity spaces.
In addition to its impressive features, this project is on track to be LEED Platinum-certified, meaning it will be developed with sustainability in mind. From its energy-efficient systems to its eco-friendly materials, this building was designed to reduce its environmental impact and promote sustainable practices. The property will also obtain WELL Platinum, WiredScore Platinum, and SmartScore certifications for its focus on occupants' well-being, advanced digital infrastructure, and technology use to optimize sustainability.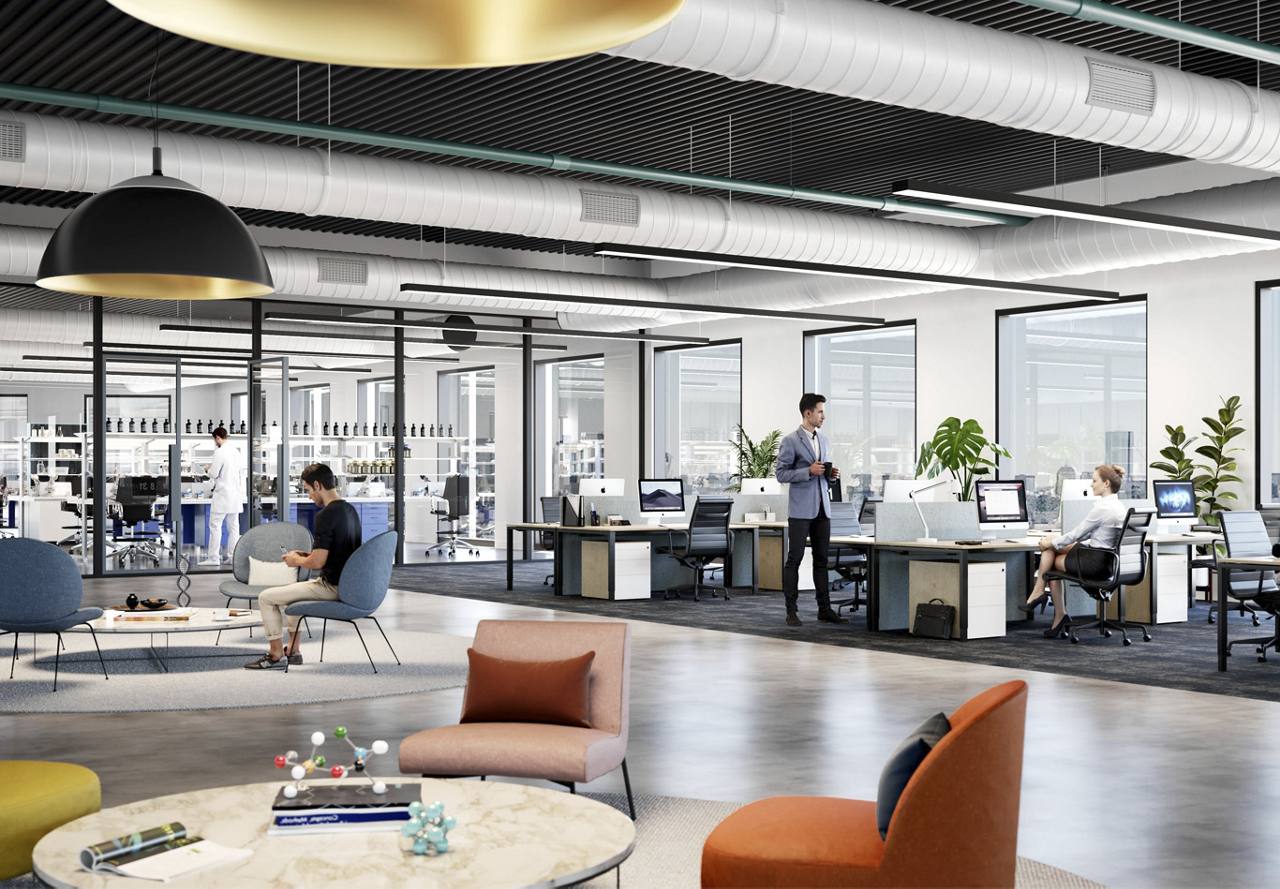 74M will be a game-changer in life science. Its cutting-edge design and amenities, combined with its collaborative environment, will make it the ideal location for companies looking to push the boundaries of scientific innovation. As the industry continues to evolve, 74M will be at the forefront, shaping the future of life science development.
To stay in the loop on the progress of 74M, make sure to visit the project's website.
For more insights on development and community news, check out our other blog posts.
The information presented on or through this Website is made available solely for general information purposes. We do not warrant the accuracy, completeness, or usefulness of this information. Any reliance you place on such information is strictly at your own risk. We disclaim all liability and responsibility arising from any reliance placed on such materials by you or any other visitor to this Website, or by anyone who may be informed of any of its contents. Any reference to amenities, services, rules, policies, or procedures at a Greystar apartment community is general in nature, and each Greystar apartment community may have amenities, services, rules, policies, and procedures that differ from those referenced on this Website. Please consult with your Greystar apartment community for the exact amenities, services, rules, policies, or procedures applicable.

This Website may include content provided by third parties, including materials provided by other users, bloggers, and third-party licensors, syndicators, aggregators, and/or reporting services. All statements and/or opinions expressed in these materials, and all articles and responses to questions and other content, other than the content provided by Greystar, are solely the opinions and the responsibility of the person or entity providing those materials. These materials do not necessarily reflect the opinion of Greystar. We are not responsible, or liable to you or any third party, for the content or accuracy of any materials provided by any third parties.