Nation's largest apartment manager, based in Charleston, keeps Faith in rental industry
News Article
November 26, 2016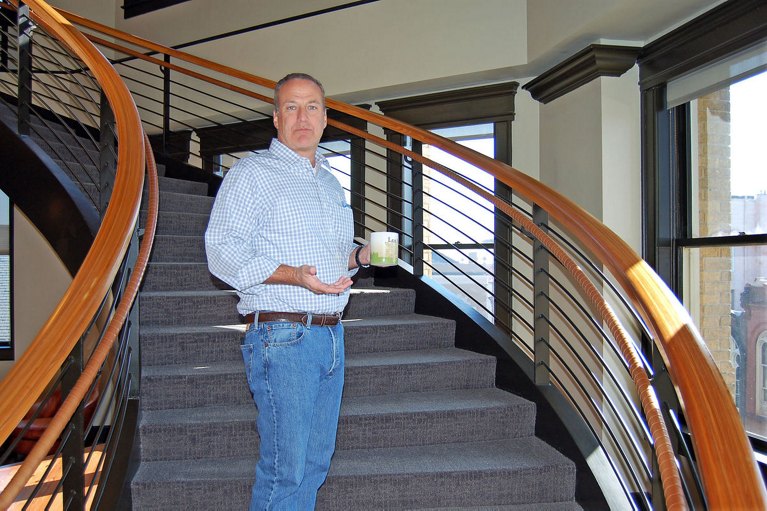 Dressed work casual, Bob Faith walks into a corner office of the finely-toned Greystar headquarters on two floors of the People's Building with his yellow lab Koda in tow. "She's pretty spoiled," he said, half-joking. It's Wednesday morning, Nov. 2 and Faith holds a coffee cup in one hand. He offers a guest a tour around the center, which houses the largest apartment management company in the United States.
Working in an environment with few walls, broad cubicles and a glass-sided conference room, the 150 employees go about their business with a relaxed countenance. Sometimes, the job may cut to impromptu breaks. An old football rests on top of papers scattered on a shelf, hurling the pigskin across an elongated main floor for a few minutes is a time-honored pastime.
Faith, who went to college at the University of Oklahoma and spent years with Texas-based developer Trammell Crow Cos., migrated to the South Carolina Lowcountry two decades ago. Seeing the need for a national company to build top-notch apartment homes, he launched Greystar Real Estate Partners in 1993 and is the company's chairman and chief executive officer.
For entire article, click View Source below.