Greystar opens its District Living residential high-rise with 832 fully furnished apartments in Vienna
Press Release
June 6, 2022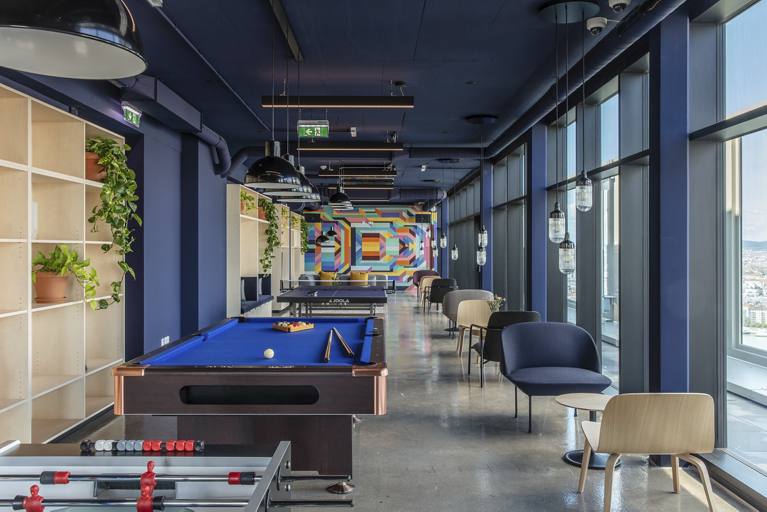 Vienna, 6 June 2022 – From June 2022, Greystar's "District Living" in the DC3 residential tower on Vienna's Donauplatte, will open to residents, providing them with new urban lifestyle concept.
The Austrian scheme is part of the expansion of Greystar's serviced residential platform in Europe, that has already been successfully rolled out in the UK, Ireland, France, the Netherlands, Germany and Spain.
Residents at the 20,000-square-metre DC3 residential tower in Vienna, which is primarily aimed at students and young professionals, will benefit from Greystar's "District Living" concept. The 832 apartments in the tower, which have various sizes ranging from 15 to 47 sq m, will have access to communal areas within the building.
The lower three floors of District Living feature a spacious reception area with a lobby café, together with co-working spaces, event and meeting rooms, a garden, a fitness and yoga studio, cycle storage and a launderette. On the 33rd floor, residents can enjoy the Sky Bar, a roof terrace, a games room and private dining and study rooms.
In the apartments, special emphasis is placed on comfort. All apartments come fully furnished and equipped with a bathroom, a workspace and a small kitchenette. Serviced flats for short or medium-term stays are also available. They are also outfitted with decorative elements and items for day-to-day needs.
Rents for studios start at EUR610 per month, with 2-room apartments starting from EUR1,490 per month. The rent includes use of the common areas, Wi-Fi, a fixed-rate service charge and furniture. Overall, residents have the option of choosing between different categories, varying not only in size but also in terms of the quality of the primary materials employed.
Marco Metge, Operations Director – Germany & Austria, Greystar, said: "There is a shortage of rental housing in all price ranges. We are therefore confident that our service-oriented, professionally managed product will be successful in the Austrian capital. Vienna has the largest student population in Europe, after London and Paris. District Living benefits from optimal public transport connections and the property enables us to implement our innovative operating concept, with spacious and high-quality common areas and services."
As part of its European investment strategy, Greystar is building a portfolio of residential properties in major cities in the German-speaking region, including Berlin, Frankfurt, Hamburg, Munich and Vienna.
The aim is to realise high-quality projects, each with over 100 residential units. Urban renewal projects and neighbourhood developments are also possible. Each property boasts a variety of high-quality features, specific to the market, while a dedicated on-site team provides residents with round-the-clock support. The target total development volume is EUR 1 billion.
Greystar already operates similar serviced housing concepts for young professionals and students, under different brands, in other major and university cities in Europe. These include London, Glasgow, Amsterdam and Utrecht.
A further facility is currently under construction in Frankfurt. This multi-asset strategy enables Greystar's investment partners to achieve a larger footprint, backed by Greystar's investment and management experience in rental housing across several continents. Greystar commissioned the Viennese architectural firm BEHF Architects to carry out the interior design.
For further information, please visit www.district-living.at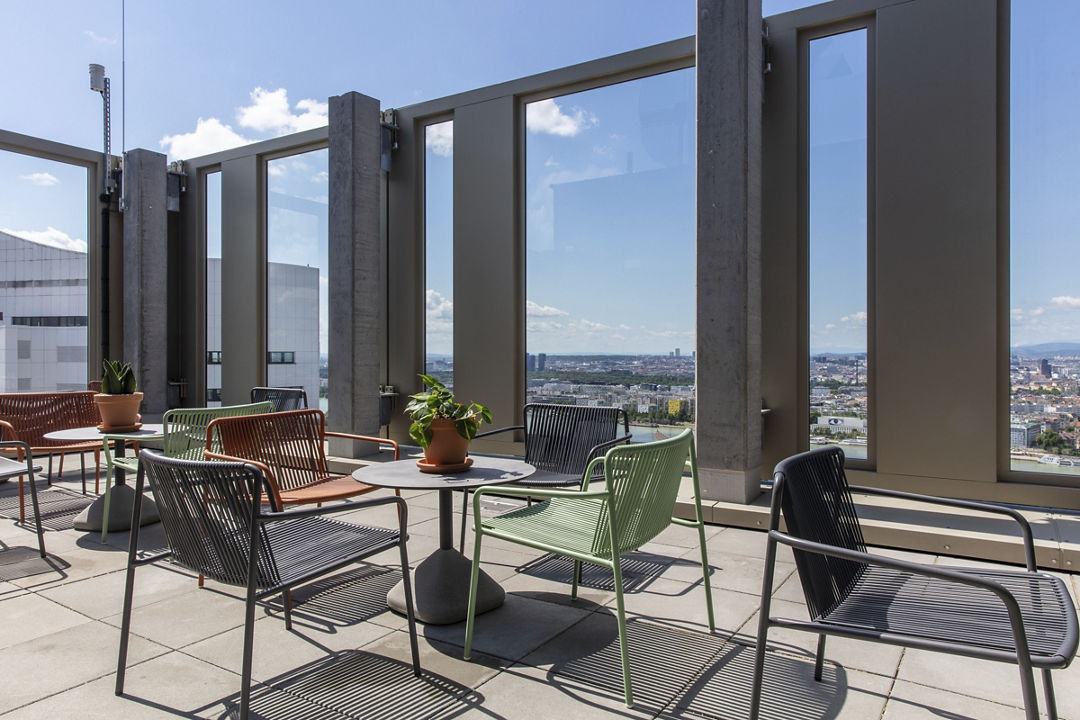 District Living, Vienna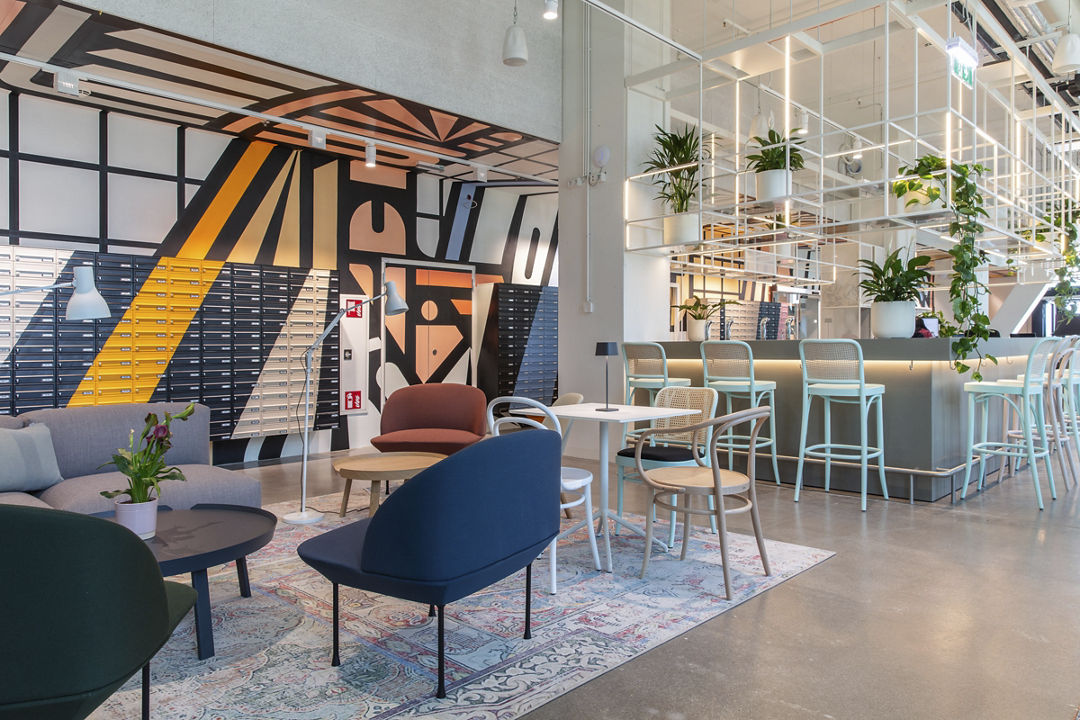 District Living, Vienna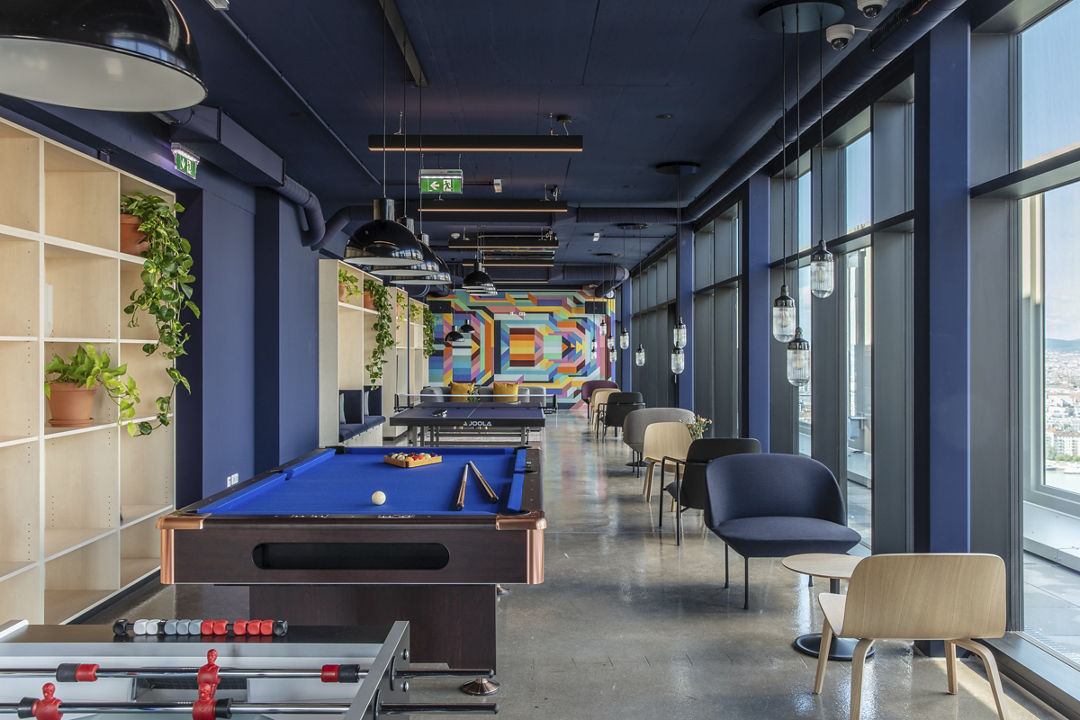 District Living, Vienna
About Greystar
Greystar is a leading, fully integrated real estate company offering expertise in investment management, development, and management of rental housing properties globally. Headquartered in Charleston, South Carolina, Greystar manages and operates over $221 billion of real estate in 224 markets globally including offices throughout North America, Europe, South America, and the Asia-Pacific region. Greystar is the largest operator of apartments in the United States, manages over 768,000 units/beds, and has a robust institutional investment management platform with more than $58.2 billion of assets under management, including over $24 billion of development assets. Greystar was founded by Bob Faith in 1993 with the intent to become a provider of world-class service in the rental residential real estate business. To learn more, visit www.greystar.com
About BEHF Architects

BEHF Architects is an internationally active architectural firm, founded in Vienna by Armin Ebner, Susi Hasenauer and Stephan Ferenczy in 1995. It is one of the largest, most efficient and interdisciplinary architectural offices in Austria, employing with around 100 staff. BEHF Architects have established a particular reputation in the fields of corporate architecture, hospitality, residential and retail. Its contemporary and sensitive refurbishments and revitalisations of listed buildings have been awarded numerous internationally prestigious prizes, including the German Design Award, the Prix Versailles and the American Architecture Prize.
Enquiries:
Greystar
Targa Communications
Dr. Heinrich Raatschen
+49 69 153 24 21 – 15
hr@targacommunications.de
BEHF Architects
Rosam.Grünberger.Jarosch & Partner
Paulina Burghardt, MA
+43 1 90 42 142 – 226
paulina.burghardt@rgj-partner.com