Greystar Announces Acquisition of 115-Unit Observer Park in Hoboken, NJ
Press Release
November 3, 2017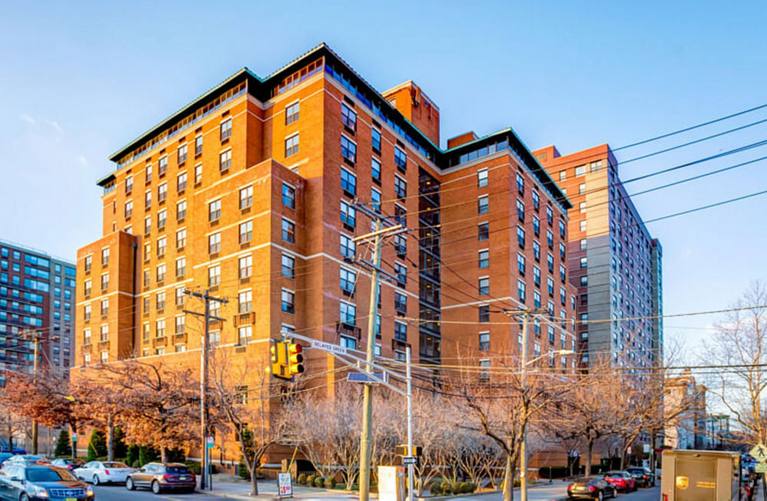 Hoboken, NJ – Funds managed by Greystar Real Estate Partners, LLC ("Greystar"), a global leader in the investment, development, and management of rental housing properties, today announced the acquisition of Observer Park, the Hoboken, NJ 115-unit multifamily property, for an aggregate purchase price of $70.3 million. Greystar sees a strong opportunity to enhance the competitive position of this institutional-quality asset through unit and common area renovations while still maintaining attainable rents that are priced at a discount to new developments.
"With very little new rental supply in the southeast corner of Hoboken and incredible demand for high-quality apartments in this location, we saw a tremendous opportunity to reposition the property through extensive capital and operational enhancements," said Bob Faith, Founder, Chairman and CEO of Greystar. "This acquisition is indicative of Greystar's continued commitment to acquiring high-quality, well-located assets in high-barrier markets where we are best positioned to add value and improve properties for residents and deliver returns for our investors."
Observer Park, located at 51 Garden Street in Hoboken, was constructed in 1991 and was owned by Invesco. The property is comprised of 115 units across a single 12-story apartment building. The community sits on top of a three-story, 141-space public parking deck which currently serves the building and the public. Existing community amenities include fitness center, package concierge, terrace with gas grills and lounge areas, indoor parking, a hospitality bar with Starbucks coffee, 24-hour laundry, dry cleaning pickup and delivery, and controlled-access lobbies.
The property is extremely well located in one of the most desirable neighborhoods surrounding New York City just two blocks from Hoboken Terminal offering commuters access to PATH Trains, NJ Transit buses & trains, and the NY Waterway Ferry. Midtown Manhattan, the World Trade Center, and Jersey City are all within a 20-minute commute on the PATH from the Property. Additionally, Observer Park is just one block from Hoboken's Washington Street, which is the center of Hoboken nightlife, dining, and shopping with 140 bars, restaurants, and shops lining the street.
As the nation's largest apartment operator, Greystar currently manages over 11,000 units in the New York and New Jersey metro area and over 425,000 units globally. Brian Whitmer of Cushman & Wakefield's Metropolitan Area Capital Markets Group, along with Andrew Merin, Adam Spies, David Bernhaut, Gary Gabriel, and Ryan Dowd served as exclusive agent for Invesco and brokered the transaction.
About Greystar:
Greystar is a leading, fully integrated multifamily real estate company offering expertise in investment management, development and property management of rental housing properties globally. Headquartered in Charleston, South Carolina with offices throughout the United States, Europe, Latin America and Asia-Pacific, Greystar is the largest operator of apartments in the United States, managing over 425,000 units in over 140 markets globally, with an aggregate estimated value of approximately $80 billion. Greystar also has a robust institutional investment management platform dedicated to managing capital on behalf of a global network of institutional investors with over $21 billion in gross assets under management including more than $8 billion of developments that have been completed or are underway. Greystar was founded by Bob Faith in 1993 with the intent to become a provider of world class service in the rental housing real estate business. To learn more about Greystar, visit www.greystar.com.