Greystar and Vía Célere create a Joint Venture to acquire a portfolio of 2,425 rental housing units in Spain
Press Release
March 13, 2023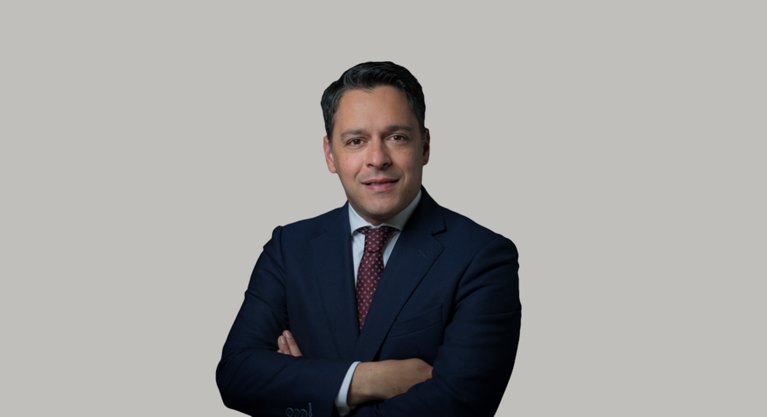 The forward purchase transaction comprises twelve projects located in Madrid, Malaga, Valencia, Seville and Bilbao.
The Build to Rent portfolio is one of the largest in the country and Vía Célere will retain a minority stake of 45% of the portfolio.

The portfolio will be marketed and operated under the new brand 'Be Casa Essential', owned by Greystar.
Madrid, 13 March, 2023 – Greystar Real Estate Partners, LLC ("Greystar"), the global leader in rental housing investment, development and management, announce the creation of a Joint Venture to purchase a portfolio of 2,425 rental housing units in Spain from Vía Célere, a leading residential property developer in Spain. For Greystar's portion, this investment is being made on behalf of GEPE I, Greystar's pan-European discretionary fund.
The creation of the Joint Venture between Greystar and Vía Célere will allow Greystar to gain significant exposure to a unique and diversified multifamily portfolio, increasing the company's exposure to the residential segment, and providing Vía Célere with the leading institutional partner in multifamily assets for its long-in-development Build to Rent portfolio.
The distinguishing feature of Vía Célere's Build to Rent portfolio, in addition to being one of the largest in the country, is the quality of its assets. All the developments are located in high demand areas in the main cities of the country, where there is a greater need for rental housing. Importantly, the portfolio is well-advanced with building permits obtained and construction work significantly advanced.
Eighty-eight percent of the units are already under construction and the remaining 12% are expected to start construction before year end. The delivery dates of the properties range from 2023 to 2025.
"Be Casa Essential", owned by Greystar, will be the new brand that will market and operate this portfolio. The brand will offer a consumer-focused solution with the objective of building communities that contribute to the personal development of tenants, understanding their needs and providing them with solutions for work, leisure and relaxation. The Be Casa Essential purpose is to create communities allowing its residents to live well and focus on the essentials of life: family, friends and a place to call home.
Offering affordable prices and a diverse range of home types, from one to three bedroom homes, to penthouses with terraces, to gardens and common areas, including amenities such as gyms, communal pools or social clubs, the brand pursues values such as sustainability, inclusivity, and adaptability.
"Be Casa Essential" is the result of the spin-off of the "Be Casa" brand, owned by Greystar, which already operates a portfolio of 2,500 flexible living apartments in Spain, and positions Greystar as one of the leading investors and operators in the country.
Juan Manuel Acosta, Greystar's Managing Director for Spain, said: "This transaction is another example of our firm's expertise in evaluating and structuring deals that align with our investment objectives, while also meeting the needs of our partners and clients. By tailoring our investment approach to the specific needs of each opportunity, we are able to structure deals that have the potential to generate superior returns for our investors."
José Ignacio Morales Plaza, Vía Célere's CEO highlights: "This agreement is a milestone in the real estate sector in Spain and a step forward in the development and management of Build to Rent in the country. We are very satisfied with the partnership we have created with Greystar and are confident that we will achieve results that will validate our decision to create a best-in-class Build to Rent portfolio. We knew that by launching the development and construction of these assets we would find an excellent operating and investment partner and believe we have done exactly that."
About Greystar
Greystar is a leading, fully integrated global real estate company offering expertise in property management, investment management, and development services in institutional-quality rental housing, logistics, and life sciences sectors. Headquartered in Charleston, South Carolina, Greystar manages and operates more than $250 billion of real estate in 227 markets globally with offices throughout North America, Europe, South America, and the Asia-Pacific region. Greystar is the largest operator of apartments in the United States, manages nearly 794,000 units/beds globally, and has a robust institutional investment management platform comprised of more than $62 billion of assets under management, including over $26 billion of development assets. Greystar was founded by Bob Faith in 1993 to become a provider of world class service in the rental residential real estate business. To learn more, visit www.greystar.com.
About Vía Célere:
Vía Célere is a real estate company specialized in the development, investment and management of residential assets. Thanks to its innovative business model and professional team, Vía Célere is today one of the leading companies in the Iberian residential sector. The company is committed to innovation and sustainability as the fundamental pillars of its projects, while showing its permanent commitment to the satisfaction of its customers, shareholders and the professional development of its employees. Värde Partners, a leading global alternative investment firm, is the lead sponsor of Vía Célere.
Vía Célere is at the forefront of the Spanish residential sector through the introduction and pioneering implementation of 45 innovations among which are processes and concepts such as MagicHouse, Building Information Modeling (BIM), the Last Planner System (LPS), or the disruptive common areas. In addition, the company has 14 R&D certificates, issued by the accredited company ENAC. These certificates give recognition to its commitment to implement and develop new techniques.
Media Contact:
Greystar
Ginés Cañabate
Roman
+34 649 214 470
Lourdes Carmona
Roman
+34 667 684 419
Vía Célere
Daniel Santiago
Kreab
Sara González
Kreab
sgonzalez@kreab.com
+34 635 58 58 17
+34 692 52 87 60