Greystar acquires five high-quality UK assets for £388m; unveils new pan-European Canvas brand
News Article
January 26, 2022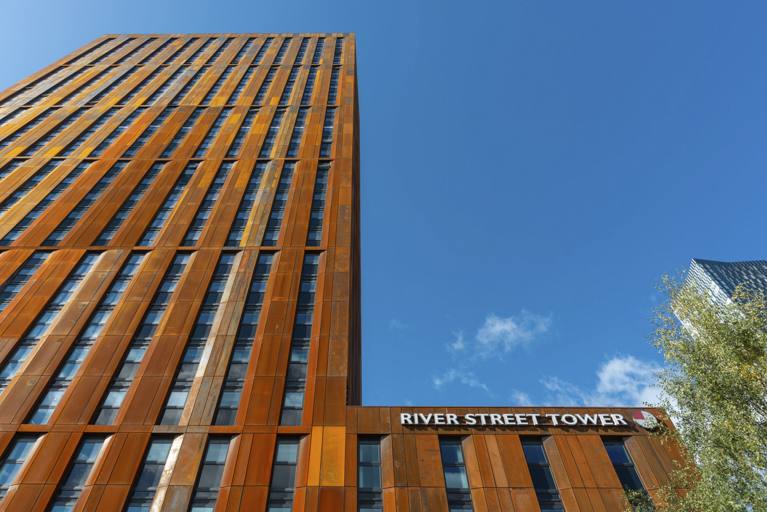 Greystar acquires five high-quality UK assets for £388m; unveils new pan-European Canvas brand
The attractive assets comprise four PBSA developments in London, Manchester and Coventry, and one BTR asset in Coventry



The acquisitions mark the continued growth of Greystar's student portfolio across the UK

Greystar has identified further opportunities to maximise value at these assets through leasing, asset improvements and other capital projects


At the same time, the company has unveiled its European sustainability-focused student and young professional brand Canvas
London, 26 January 2022 – Greystar Real Estate Partners, LLC ("Greystar"), a global leader in the investment, development, and management of high-quality rental housing, has agreed to acquire four purpose-built student accommodation ("PBSA") buildings and a build-to-rent ("BTR") asset for £388 million from Downing on behalf of a managed fund in an open market bidding process. The acquisition is subject to regulatory approvals.
The four PBSA assets comprise a total of 1,807 beds in the leading university cities of London, Manchester and Coventry. The Build to Rent asset is also located in Coventry and comprises 100 homes, which Greystar will operate as young professional (under-25) housing. Both the PBSA and BTR assets are currently operational with strong occupancy, boasting high-quality amenities including gyms, cinema rooms and terraces.
Greystar will deliver additional value through the implementation of its vertically integrated platform to drive leasing, make asset improvements and implement other capital projects, such as the creation of new amenities.
Ben Mowbray, Senior Director – UK Investment, Greystar, said: "Our growth strategy in the UK is underpinned by strong, long-term market fundamentals. With the expectation that the UK's 18-year-old population is set to grow by 2.1% per annum until 2030, Greystar is well positioned to capitalise on increasing demand for high-quality student accommodation. Meanwhile, we will be introducing young professional housing to our portfolio in the UK for the first time, which has been very successful in our other European markets."
George Downing, Founder of Downing, said: "We invested heavily to develop these sites to the highest possible standard and are extremely proud of what we have achieved. All assets currently have strong occupancy and boast high quality amenities including gyms, cinema rooms and terraces.
"It is a reflection of the quality of these assets and Downing's approach that we secured such strong interest from large institutional investors. We are proud to be setting the standards in terms of design, quality of build and management of these residential schemes and also to be setting the bar in terms of transformational place-making and regeneration.
"This announcement marks an exciting milestone for our business. With over £1 billion worth of developments in the pipeline at sites across the UK, the agreement we have reached with Greystar will allow us to look for opportunities to grow our development programme further."
While the two London assets in Lambeth and North Acton will be added to the Chapter portfolio, the assets in Manchester and Coventry will operate under a new pan-European student and young professional accommodation brand unveiled for the first time by Greystar as Canvas. The new brand has already been applied to the assets acquired from Nido last year – namely five assets in the UK located in Bristol, Glasgow, Coventry and London (Walthamstow and Wembley) and one in Utrecht, the Netherlands.
Developed entirely in-house by the Greystar Marketing, Brand and Insights team, Canvas aims to support people during a significant period of their life by providing a safe and sustainable living environment. Canvas is part of a multi-asset brand strategy linked to a licence model that offers Greystar's partners a broader branding service, where they can benefit from tapping into a wider footprint and the financial efficiencies of scale.
Melody Mijnen, Senior Director – Marketing, Brand and Insights, Greystar, said: "With the launch of our Canvas brand, we are pledging to work together with our residents to create a more sustainable future, as we believe what we do today affects our tomorrow. All of our brands are customer-centric with residents at their heart; we utilise extensive customer research and feedback to thoroughly understand the needs and preferences of our target audiences. By listening and learning from our residents, we know that sustainability and wellbeing are now not just a nice to have but central to their decision-making process. It is envisaged that as the footprint of the brand grows across Europe that Canvas residents will be able to benefit from short stays at other buildings within the portfolio giving them easy access to a range of cities."
Chapter currently contains 11 premium London student accommodation buildings (5,642 beds) in Zone 1 and 2 locations including Spitalfields, South Bank, Old Street and Highbury. The addition of the two new assets will add a further 630 beds to the portfolio.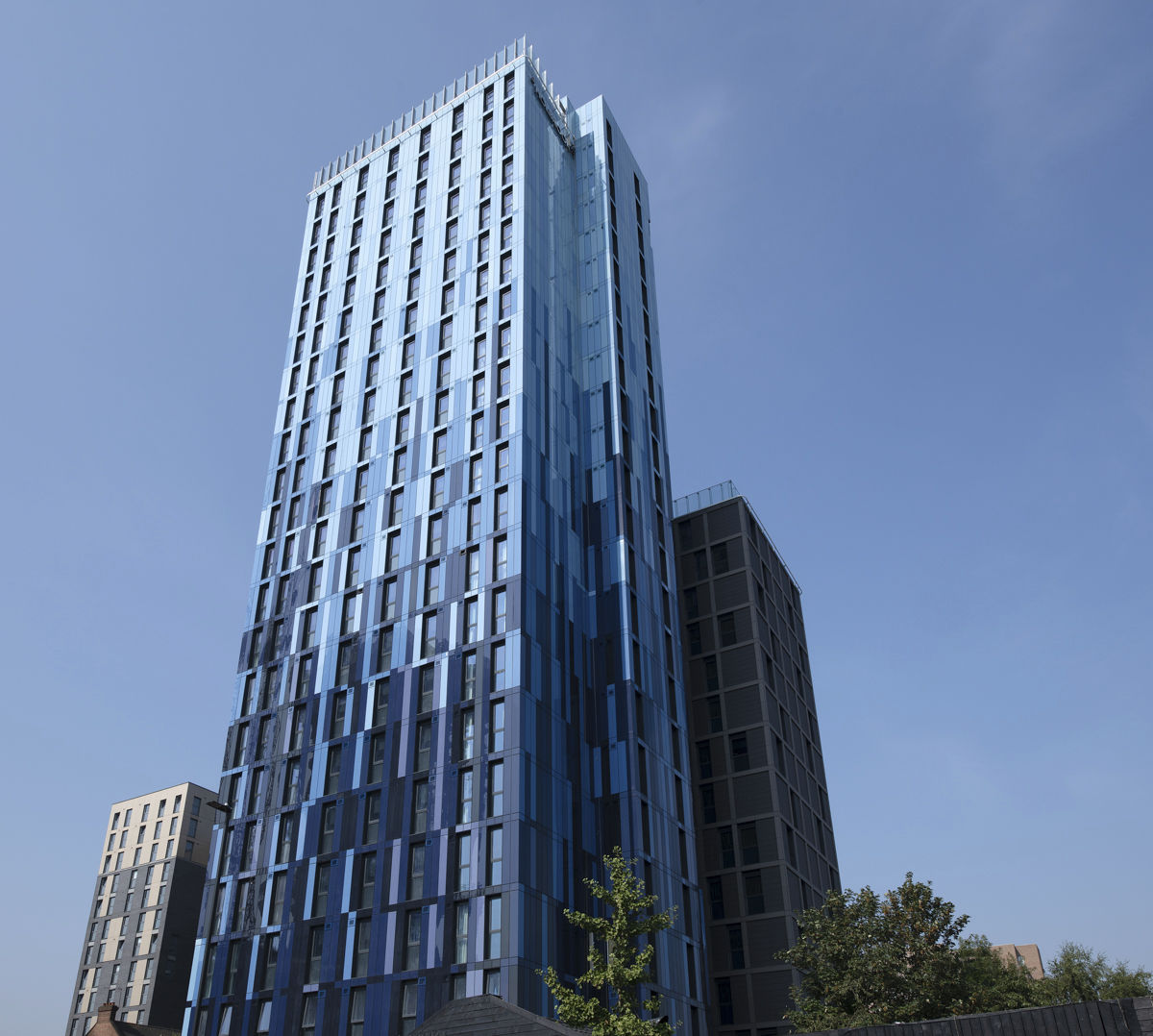 Holbrook, North Acton.
For more information contact:
About Greystar
Greystar is a leading, fully integrated real estate company offering expertise in investment management, development, and management of rental housing properties globally. Headquartered in Charleston, South Carolina, Greystar manages and operates approximately $230 billion of real estate in 215 markets globally including offices throughout North America, Europe, South America, and the Asia-Pacific region. Greystar is the largest operator of apartments in the United States, manages more than 754,000 units/beds, and has a robust institutional investment management platform with more than $49.9 billion of assets under management, including $22.6 billion of development assets. Greystar was founded by Bob Faith in 1993 with the intent to become a provider of world-class service in the rental residential real estate business. To learn more, visit www.greystar.com.