Greystar Acquires 845-Unit Multifamily Portfolio in Two of Phoenix Metro's Fastest-Growing Cities
Press Release
December 3, 2018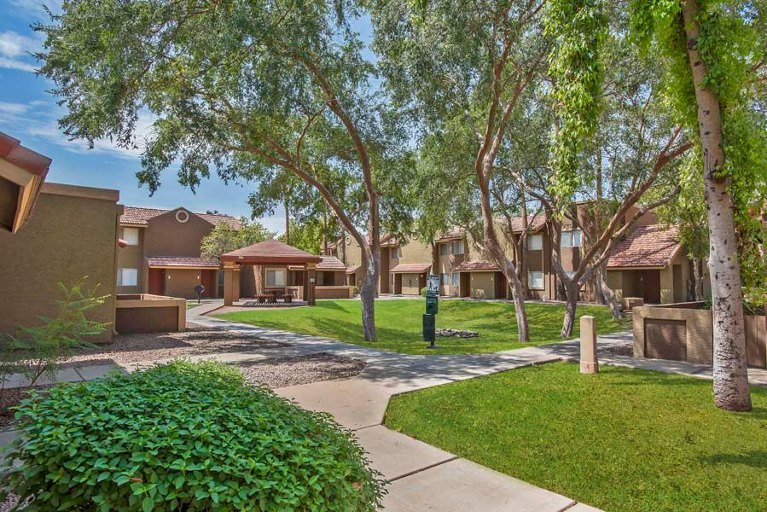 PHOENIX – December 3, 2018 – Greystar Real Estate Partners, LLC ("Greystar"), a global leader in the investment, development, and management of high-quality rental housing properties, today announced the acquisition of the three-property, 845-unit Acacia portfolio on behalf of its real estate funds. The portfolio – which is concentrated in Phoenix's affluent East Valley and comprises Chandler Court and River Ranch in Chandler, Arizona, and Vista Montana in Gilbert, Arizona – represents an opportunity for Greystar to acquire high-quality assets in rapidly growing, low-supply submarkets.
The Phoenix metropolitan area is experiencing explosive growth, expected to lead the nation in employment by adding over 60,000 new jobs this year. The market benefits from a diversified employment base, having added roughly 150,000 jobs in finance, technology and health care since the previous cycle's peak, a vast majority of these jobs are being added directly in the Chandler and Gilbert submarkets. Continued population growth resulting from the area's booming economy and job market is expected to continue to drive demand for housing and increasing rents.
"Phoenix continues to screen as a top performing market across the country in terms of fundamentals and rising construction costs have made it difficult to add new supply in these highly desirable Chandler and Gilbert submarkets," said Kevin Kaberna, Executive Director and leader of Greystar's U.S. Investment platform. "We expect that our proven value-add strategy combined with robust job growth and limited supply will drive tremendous value."
Originally built in the late 1980s, the Acacia portfolio largely features original interiors. Greystar's value-add strategy will focus on extensive renovations to units, including hard-surface countertops, stainless steel appliances, new cabinet doors, and upgraded lighting, plumbing and hardware packages. The company also plans to upgrade the portfolio's common areas and amenities, which include fitness centers, clubhouses, business centers, community gardens, and pools and spa areas.
As the nation's largest apartment operator with 490,000 units under management, Greystar currently owns approximately 970 units in the Phoenix area and manages 24,560 more. Greystar will continue to leverage its local market expertise and deep industry relationships to identify attractive investments and management opportunities throughout the Phoenix area.
About Greystar
Greystar is a leading, fully integrated multifamily real estate company offering expertise in investment management, development, and property management of rental housing properties globally. Headquartered in Charleston, South Carolina, with offices throughout the United States, UK and Continental Europe, Latin America, and Asia-Pacific, Greystar operates in over 180 markets globally and is the largest operator of apartments in the United States, managing over 491,000 conventional units/beds. Greystar also has a robust institutional investment management platform dedicated to managing capital on behalf of a global network of institutional investors, with more than $31.8 billion in gross assets under management including $11.9 billion of developments underway — $9.3 billion in the US and $2.5 billion internationally. Greystar was founded by Bob Faith in 1993 with the intent to become a provider of world-class service in the rental housing real estate business. To learn more, visit www.greystar.com.
Media Contact:
Liza Kunkel
Greystar Public Affairs