Top 7 Reasons To Live In Minneapolis
For Residents
September 14, 2016
Snow is not the only thing Minneapolis does well. With big business opportunities and entertainment for all ages, it's no wonder the City of Lakes — aka one of the Twin Cities — has more residents than any area in the state.
Whether just moving to town or a local from day one, you'll find plenty of reasons to stay a while in Minneapolis.
1. The Shopping: Not only is Minneapolis home to a variety of malls and shopping centers, but Minnesota has no sales tax on apparel and accessories. Talk about a win! Locals and residents alike can be found enjoying some retail therapy any day of the week at Mall of America, the largest shopping center in the country. For a more upscale shopping spree, head to Galleria Edina, home to designer names including Tiffany & CO., Louis Vuitton, David Yurman and Kate Spade. 50th & France is another favorite among fashionistas. It is known for its one-of-a-kind boutiques and elegant eateries. Not in the mood to walk around the mall? Support the local community while browsing the various shops that line the city's popular neighborhoods like Uptown, North Loop and Northeast.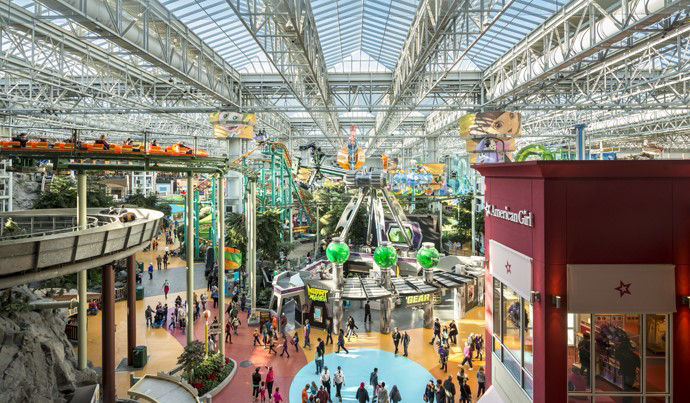 (Photo source: Mall of America's 'The Essential List for Your First MOA Visit' Post)
2. The Art: The Minneapolis Sculpture Garden is the largest urban sculpture garden in America. But the city's impressive art scene isn't limited to just sculptures and paintings. Minneapolis and St. Paul together create the third largest theater market in the country, offering endless opportunities to see their share of musicals, plays, operas and Broadway shows. Guthrie Theater, Orpheum Theatre and Pantages Theatre are just a few of our favorites.
3. The Lakes: Home to more than 22 bodies of water, Minneapolis wasn't nicknamed the City of Lakes just because. During the warmer months, residents can be found swimming, paddle boarding and windsurfing while soaking up views of the city's skyline from Lake Calhoun, or kayaking, canoeing and fishing on Lake of the Isles. In the winter, many of the lakes are transformed into hockey and ice skating rinks to keep locals active under their scarves and sweaters.
4. The Hometown Heroes: From artists and actors to activists and government officials,Minneapolis has been the home to numerous legends – past and present – making us wonder if there really is something in the water there. Some of the most prominent include Prince (musician), Bob Dylan (musician), Charles Schulz (cartoonist of the Peanuts), Walter Mondale (former Vice President of the U.S.), Hubert Humphrey (former Vice President of the U.S.), Anne Tyler (Pulitzer-Prize winning novelist) and Eddie Albert (actor and activist).
5. The Sports: Whether a fan of football, hockey, basketball or baseball, sports enthusiasts will find a team to cheer for every season of the year in Minneapolis. Spend summer rooting for MLB's Minnesota Twins at Target Field, then celebrate fall by getting decked out in purple and gold to support the NFL's Minnesota Vikings at U.S. Bank Stadium. When the colder weather begins to sneak up, take your passion for games indoors by seeing the NHL's Minnesota Wild play at Xcel Energy Center, then watch the NBA's Minnesota Timberwolves and WNBA's Minnesota Lynx take the court at Target Center.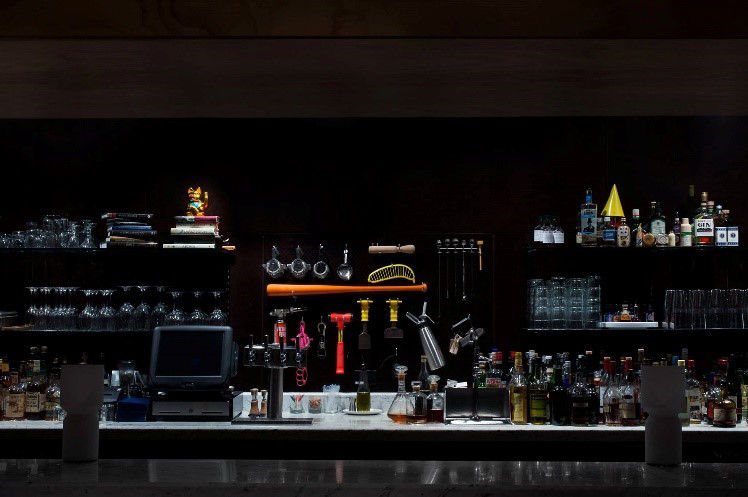 (Photo source: Marvel Bar Facebook page)
6. The Nightlife: That witty saying "when the sun goes down, the fun goes down," is a pretty accurate way to describe Mill City. From dance clubs to laid-back pubs, Minneapolis' nightlife offers a scene for every lifestyle. Begin your evening out at Marvel Bar, a speakeasy-style hotspot noted for its highly artisan cocktails, then get on your dancing shoes and head to First Avenue, a famous nightclub and music venue best known for giving Prince his big break. Prefer sipping and savoring under the stars? Minneapolis is filled with rooftop patio bars, perfect for taking in the sights and sounds of the city's skyline and lakes.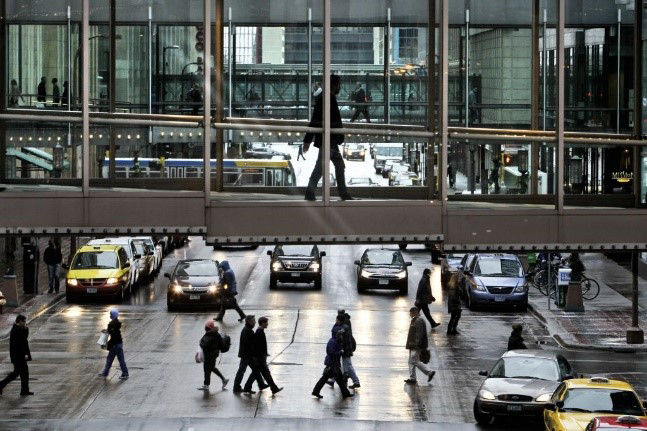 (Photo source: www.startribune.com via Google approved reuse images)
7. The Skyway: Although infamous for its chilly winters, this northern city keeps its pedestrians warm with the Minneapolis Skyway System, a climate-controlled walkway on the second level of several downtown buildings. While Minneapolis is not the first city to implement this little lifesaver, it boasts the largest in the world, linking over 69 blocks and 7 miles.
Ready to pack your bags and move? Whether you're craving a taste of lake-front living or dream of residing in the heart of downtown, you'll find the perfect place to call home in our premier Minneapolis apartments including Elan Uptown, Lake Calhoun Flats and The Lakes.
Contact our friendly Greystar team today and let us help you find your next home sweet home.