Let All These Cool Things to Do and See Blow You Away Now That You're a Chicago Resident
For Residents
May 1, 2018
Whether you call it the Windy City or Chi-City, you can now call it home. Chicago is one of those all-American cities that is brimming with culture, music and art. From Broadway shows to various sporting events, Chicago provides a massive number of things to do — no matter what age you are.
From presidents to Grammy-winning artists, those who call Chicago home never forget its famous landmarks such as Wrigley Field and Millennium Park. Now that you're an apartment resident, live like a local and discover the popular places to eat and cool things to do now that you've joined this community of the inspired.
Culinary Culture of Chicago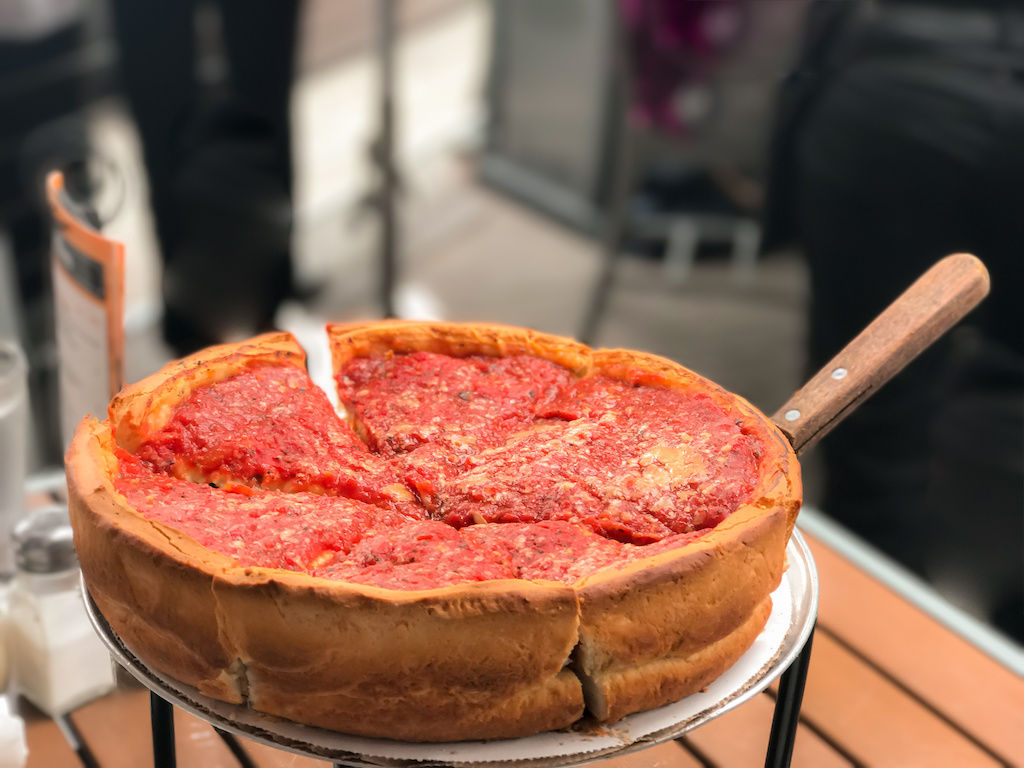 From award winning restaurants to deep dish pizza, the Chicago food scene offers a unique variety of dishes to tantalize taste buds. From hole-in-the-wall eateries to high-end dining, the city's food is often a talking point and inspiration for many of Chicago's notable residents. Whether feeling adventurous or just wanting to dive into the unique food culture, there is something for everyone here:
Avec: Mediterranean food meets Midwest flavors at Avec. From grilled pork shoulder to bacon-wrapped, chorizo-stuffed dates, Avec offers a dining experience that is worthy of your time. The restaurant is popular among local chefs, who can often be found dining here after long shifts. Famous food traveler Anthony Bourdain visited Avec for his show Parts Unknown. He praised the city for its uniqueness and claimed Avec was terrific. Let this restaurant elevate your definition of delicious.
Tavern on Rush: True to its namesake, Tavern on Rush is located on Rush Street and offers a contemporary vibe to Chicago's steakhouse scene. From the indoor and outdoor seating to the meat and seafood options, this restaurant effortlessly mixes the best of both worlds. Tavern on Rush in the Gold Coast area is an expectational place to dine whether looking for a casual meal or a night out.
Parlor Pizza Bar: Deep dish might be Chicago's most well-known pizza, but that doesn't mean it's the only style pie. Parlor Pizza Bar blows up the Chicago pizza scene with scenic outdoor seating, casually cool aesthetics and Neapolitan-style pies with fresh flavors and fun names. Whether wanting a universal classic like the Sgt. Pepper or the unique flavors of Big Trouble in Little China, this pizza place is a must visit for any lovers of crust, sauce and cheese.
Café Ba-Ba-Reeba: Although it may be surprising, traditional Spanish tapas can be found in Chicago. The wildly popular Café Ba-Ba-Reeba, located in Lincoln Park, has stood tall in the city for more than 30 years. The eatery single-handily introduced tapas to the city — and has been famous for it ever since. With fresh baked bread, classic cocktails and a variety of unique dishes, Café Ba-Ba-Reeba's menu is just as Chicagoan as Wrigley Field hot dogs.
Whirlwinds of Fun in the Windy City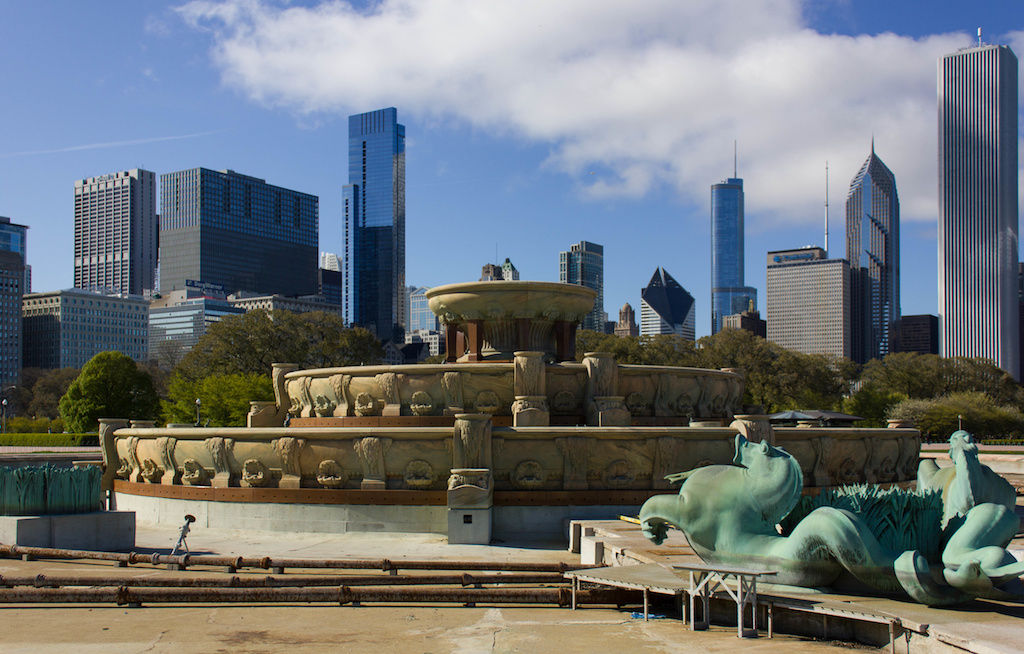 The city has been an inspiration for many. With a variety of places to go and explore, it's no surprise why. With a city praised for its architecture, museums and theaters, visitors and residents alike have found that there's no place like Chi-Town. Regardless of the season, Chicago continues to be a playground for the masses. Whether entertaining visitors or adding something new to your weekend plans, the city always has something for you to enjoy.
Millennium Park: From your newsfeed to postcards, chances are you've seen the urban icon of Millennium Park. Located in the heart of the city, the park features 24.5 acres of world-class art, outdoor music venues, inspired architecture and a unique landscape design. Take a photo in front of Cloud Gate or glide on ice at McCormick Tribune Plaza & Ice Rink. Whether with your family or by yourself, Millennium Park is perfect for everyone.
The Field Museum of Natural History: Your school-day textbooks come to life at The Field Museum of Natural History. From ancient artifacts to dioramas, the museum feeds curiosity and educates the masses. Unique exhibitions and interactive pieces can be found within this massive facility. This museum is perfect for families of all ages and hosts touring exhibits that constantly change.
Museum of Science and Industry: Combine your love of learning with your need for entertainment and you'll get the Museum of Science and Industry. The interactive exhibits are a major highlight within a building that has been standing since the Chicago World's Fair in 1893. From a mirror maze to the science behind storms, the museum feeds the hunger of curiosity. Pop-punk singer and Fall Out Boy front man Patrick Stump has said the Museum of Science and Industry is his favorite museum in the world.
Navy Pier: Blending beach views, a city backdrop and a boardwalk-like setting, Navy Pier hosts a variety of shopping options, local eateries and public art exhibitions. Navy Pier also features various rides and attractions including Centennial Wheel.
Shopping in The City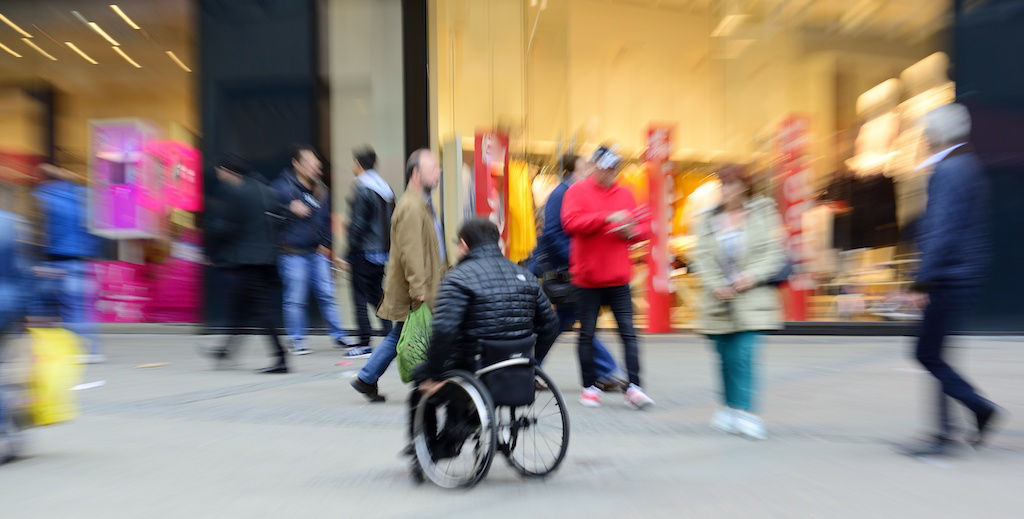 With a new city, you need a new wardrobe. Your favorite stores, designer brands and popular boutiques can be found within the city limits.
900 North Michigan Shops: World-class shopping can be found at 900 North Michigan Shops. Home to a variety of designer stores and popular boutiques, this destination meets the requirements for a shopping professional. Seven floors of stores, restaurants and spa destinations await in this elegant building on the north end of Chicago's Magnificent Mile.
State Street Shopping: Shop in downtown Chicago and walk from store to store on State Street. Several city blocks dedicated to shopping, State Street hosts popular shops such as Urban Outfitters, H&M and Forever 21. Streetwear enthusiasts will appreciate the two-level New Era Chicago store and the nearby House of Hoops by Footlocker. Visit State Street before heading to brunch.
Block 37: PUMA, Sephora and the Disney Store are just some of the shops within Block 37. The five-story shopping mall features an array of popular chain retailers. Stores from local Chicago-based designers also are highlighted. When the shopping slows down, satisfy your sweet tooth at Magnolia Bakery, a local favorite with classic deserts and cupcakes.
Only in Chicago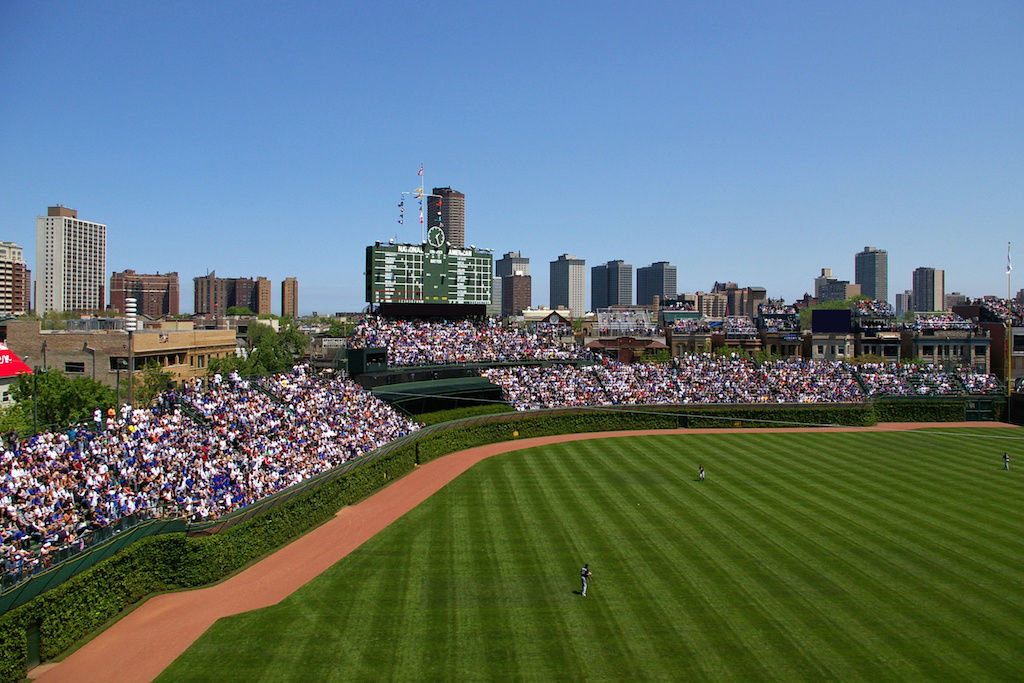 The Windy City is home to a variety of unique events. From music festivals to game days, Chicago holds tons of incredible adventures year-round. Now that you've made the city your home, take time to review the annual and semi-annual events. Here are just a few:
Lollapalooza: This annual four-day music festival is in Grant Park. From musicians to comedy shows, there is something for everyone. When people think of music festivals, they think of Lollapalooza. Hosted every summer, the event has seen the likes of Chicago native Kanye West, world-famous performer Paul McCartney and popular rockers Radiohead.
St. Patrick's Day Festival: A unique celebration of Irish culture and tradition awaits in Chicago. Every St. Patrick's Day, city residents gather for a massive parade that runs through downtown. The Northwest Side and South Side of town host their own parades. Performances and celebrations are just accent marks to the world-famous St Patrick's Day ritual of dying the Chicago River green. The beloved tradition is 50 years old and is a must-see.
Chicago Jazz Festival: What better way to experience Millennium Park than at the annual Chicago Jazz Festival. The event is free and has been a part of the city for over 40 years. What started as a memorial performance for Duke Ellington has evolved into a celebration of music. The festival has showcased notable musicians such as Miles Davis, Ella Fitzgerald and B.B. King.
Opening Day: Chicago is the definition of a baseball city. With two Major League Baseball teams — the White Sox and the Cubs — the city continually celebrates America's pastime each year. Some say opening day at Wrigley Field is a rite of passage for most Chicago residents, while others say Guaranteed Rate Field is where you should be to catch all of the action. Moving here means you'll have to choose a side in the Windy City rivalry. While the Cubs are the go-to team for actor John Cusack, other Chicago natives including Grammy-winning musician Chance the Rapper still stand by the White Sox.
You're Almost a Chicagoan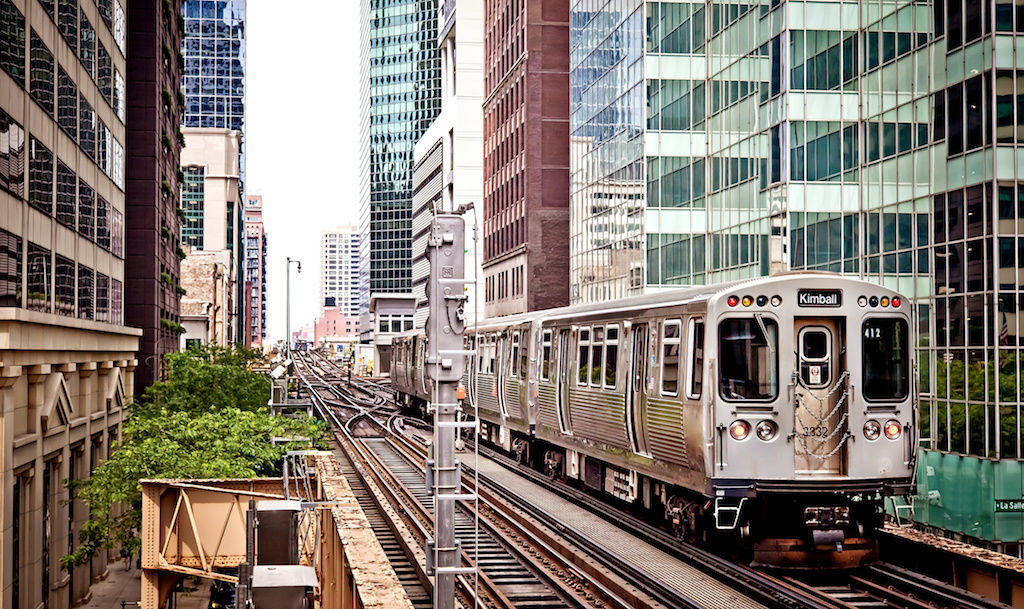 So, now you know some of the hot spots and things to do in Chicago, but you can't call yourself a local just yet. Check these "tasks" off your list to become official:
Visit Lincoln Park Zoo

Watch the Chicago Bulls at the United Center

Run or walk a Chicago marathon

Enjoy a deep-dish pizza at Lou Malnati's Pizzeria

Ride the CTA subway system and take the L, aka the "El"

Enjoy an authentic Italian beef sandwich at Al's Beef, a local favorite

Famous rappers, inspired writers, actors, politicians and more have made Chicago their home, so now it's your turn. Contact one of our professional leasing agents today and find a space that inspires you.
The information presented on or through this Website is made available solely for general information purposes. We do not warrant the accuracy, completeness, or usefulness of this information. Any reliance you place on such information is strictly at your own risk. We disclaim all liability and responsibility arising from any reliance placed on such materials by you or any other visitor to this Website, or by anyone who may be informed of any of its contents. Any reference to amenities, services, rules, policies, or procedures at a Greystar apartment community is general in nature, and each Greystar apartment community may have amenities, services, rules, policies, and procedures that differ from those referenced on this Website. Please consult with your Greystar apartment community for the exact amenities, services, rules, policies, or procedures applicable.