California State University Board of Trustees Grants Final Approval of Greystar Student Housing Project
Press Release
January 24, 2019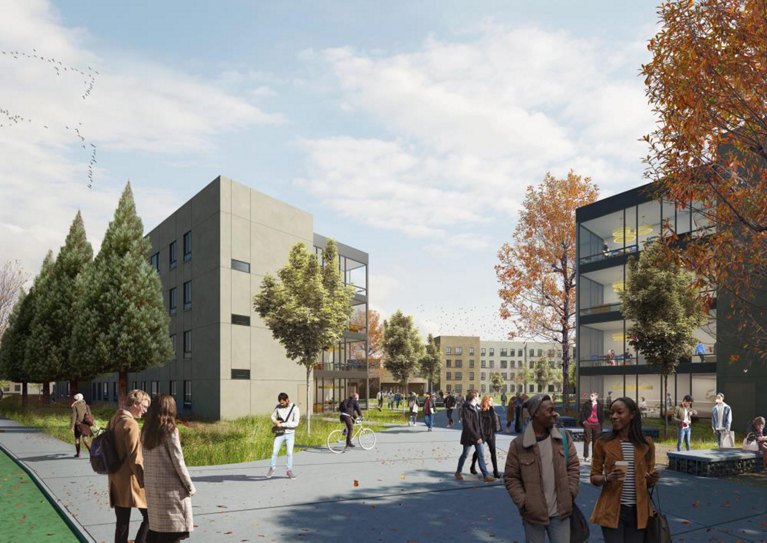 MEMPHIS, Tenn., January 24, 2019 – The Trustees of the California State University have given their final approval for a $164 million Public-Private Partnership student housing project at California State University, Sacramento between the university's nonprofit affiliate, University Enterprises, Inc., and Greystar, a global leader in the investment, development and management of high-quality rental housing properties.
The new housing project will include approximately 360,000 square feet of space with 284 apartment-style units for a total of 1,100 beds in six four-story residential buildings and a one-story clubhouse. The apartments are designed to provide an additional on-campus housing option for upper division students in a mix of studio, two- and four-bedroom units. The units will feature amenities such as full kitchens and in-unit laundries. On-site amenities will include a café, fitness center, community room, outdoor pool, sand volleyball, bocce court, barbeques and surface parking for 546 cars and over 300 bicycles.
"There was a shortage in supply of high-quality modern student housing," said UEI executive director Jim Reinhart when the deal was first announced in March 2018. "Providing additional housing will help keep the market price reasonable for our students."
Bob Faith, Founder, Chairman and Chief Executive Officer of Greystar, stated, "This mutually beneficial partnership directly aligns with Greystar's broader efforts to develop and revitalize campus housing across the country. We are pleased to be part of an innovative solution that addresses the need for high-quality, purpose-built student housing while allowing California State University, Sacramento to preserve funds for other important initiatives."
The project will break ground in May and be completed in time for the start of the 2021-22 academic year. The first phase of the project, relocating the Dan McAuliffe Memorial Ballparks to a new location is already under way. The project is designed by Steinberg Hart architects and will be constructed by Sundt Construction.
"We are excited to partner with Sacramento State and UEI on this project," said Julie Skolnicki, Executive Vice President of University Partnerships at Greystar. "We are eager for the opportunity to provide Sac State students with a new, high quality, on-campus housing option. We understand the positive impacts new housing can have on students, the university and the surrounding community."
About Greystar
Greystar is a leading, fully integrated real estate company offering expertise in investment management, development, and property management of rental housing properties globally. Headquartered in Charleston, South Carolina, Greystar manages and operates an estimated $115B of real estate in over 180 markets globally including offices throughout the United States, UK, Continental Europe, Latin America, and the Asia-Pacific region. Greystar is the largest operator of apartments in the United States, managing approximately 500,000 units/beds, and has a robust institutional investment management platform with $32B of assets under management including $12B of assets under development. Greystar was founded by Bob Faith in 1993 with the intent to become a provider of world-class service in the rental residential real estate business. To learn more, visit www.greystar.com.
Media Contact:
Megan Kivlehan
ICR on behalf of Greystar