Thomas Charvet Appointed New Managing Director of Greystar France
Press Release
January 5, 2023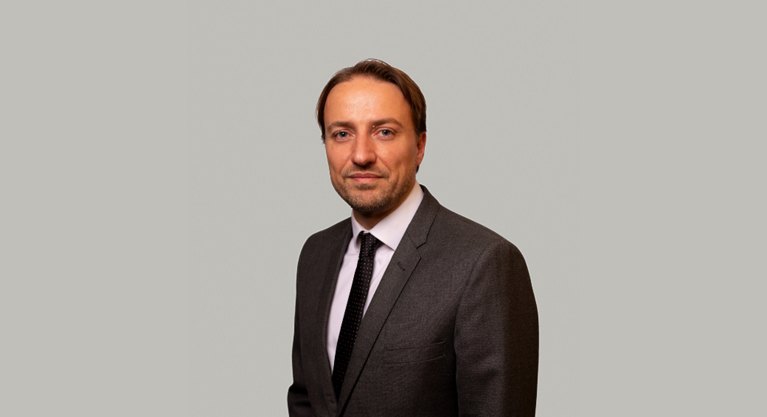 Paris, 5 January 2023 –– Greystar Real Estate Partners, LLC ("Greystar"), a global leader in the investment, development, and management of high-quality real estate, including rental housing, logistics, and life sciences, announces the appointment of Thomas Charvet as Managing Director of Greystar France.
Thomas Charvet assumed his new position on 2 January 2023 and is now responsible for the overall management of Greystar's French business, including investment strategy, acquisitions and the growth of the development business. His objective is to further strengthen Greystar's position in France through strategic acquisitions and developments of high-quality residential properties, student and young professionals residences in Paris, the Ile-de-France and all major French cities.
Laurent Chaillou, who currently holds the role of Senior Director, Operations, will continue to manage operations for Greystar France, alongside Thomas.
Thomas joins Greystar after 15 years with BNP Paribas Real Estate, one of the world's leading real estate services companies, where he most recently held the position of Managing Director in charge of all commercial development activities in France, leading the market, and of all international development activities. Thomas was also a member of the Board of Directors of BNP Paribas Real Estate. He has managed, marketed, and consulted on landmark development projects across a range of asset classes in France, the United Kingdom and in major European cities, including offices, logistics warehouses, hotels and luxury residential projects.
Thomas holds an engineering degree from ESTP and a master's degree in Finance, Insurance and Risk Management from the University of Paris Dauphine.
Mark Allnutt, Senior Managing Director, Europe – Greystar, said: "We are very pleased to welcome Thomas to our French and European teams. With nearly 20 years of industry expertise, operational knowledge, strategic networks and managerial skills, he will be a valuable resource for Greystar. This senior and multi-specialist recruitment underlines our development ambition and strengthens our foothold in France, which is one of the most promising markets in terms of investment and growth in our sector of activity."
Thomas Charvet, Managing Director of Greystar France, commented: "I am excited to be joining Greystar's talented teams, a company recognised worldwide for the quality and innovation in the residences it develops and owns around the world. I am also delighted to be able to use my real estate experience in acquisition, development and execution, as well as my international experience, to help develop this great company in France."
Mark Allnutt added: "I would like to take this opportunity to thank Hideki Kurata who has held the position of Head of Greystar France for the past four years and who has left to pursue other opportunities. He has done a tremendous job alongside our local and European teams, which has enabled Greystar to achieve considerable momentum since entering the French market."
Since entering the French market in 2018, Greystar has become one of the largest student housing providers in France, with 19 assets in major cities across the country, supplying nearly 4,500 student beds. Greystar is committed to investing in purpose-built rental housing and student accommodations in France, as part of the wider Greystar European growth strategy.
With offices in London, Dublin, The Hague, Frankfurt, Barcelona, Paris and Madrid, Greystar aligns local market expertise with the power of a global investment, development and management platform. Greystar Europe oversees more than £10.85 billion in assets and nearly 64,500 student units/ beds.
Press contact:
FTI Consulting
Chaïmae Sibenali / Dorine Rohou
GreystarFrance@fticonsulting.com
01 47 03 68 15

About Greystar
Greystar is a leading, fully integrated global real estate company offering expertise in property management, investment management, and development services in institutional-quality rental housing, logistics, and life sciences sectors. Headquartered in Charleston, South Carolina, Greystar manages and operates more than $250 billion of real estate in 227 markets globally with offices throughout North America, Europe, South America, and the Asia-Pacific region. Greystar is the largest operator of apartments in the United States, manages nearly 794,000 units/beds globally, and has a robust institutional investment management platform comprised of more than $62 billion of assets under management, including over $26 billion of development assets. Greystar was founded by Bob Faith in 1993 to become a provider of worldclass service in the rental residential real estate business. To learn more, visit www.greystar.com.