Greystar Enters the Residential Rental Sector in Spain Acquisition
Press Release
June 10, 2019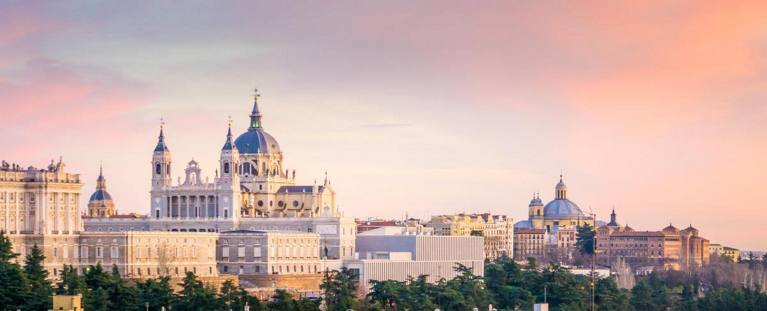 Greystar announces a plan to develop its global rental housing business in Spain
Greystar, after the acquisition of RESA, is the leading operator of student residences in Spain
MADRID, June 10, 2019 – Greystar Real Estate Partners ("Greystar"), a global leader in the investment, development and management of high-quality rental housing properties, today announced the acquisition of 48 Gran Vía, a residential asset in the highly sought-after Gran Vía neighborhood in Madrid. The asset was built in 2013 and comprises of 100 residential units, with a unit mix of between one and four beds, as well as common areas with a gym and swimming pool that overlooks the skyline of Madrid. Greystar and its affiliates will invest in repositioning the asset.
While Greystar is the rental housing market leader in the US, this marks Greystar's first transaction in Spain's residential sector and reflects the company's growing commitment to the sector within the country.
The purchaser's advisor Jones Day served as legal advisor, PWC served as tax advisor, Knight served as a commercial advisor, and Arcadis served as the technical advisor.
Juan Manuel Acosta, Managing Director of Greystar Spain, said: "We are very pleased to approach the Private Rented Sector (PRS) market in Spain where we believe there are many attractive investment opportunities. We are currently analyzing a strong pipeline in both PRS and Purpose-Built Student Accommodation (PBSA) segments."
In 2017, Greystar acquired Spain's largest student accommodation provider RESA, which currently manages close to 10,000 beds in 17 cities across Spain. Greystar is committed to its expansion and growth in Spain, with four new development projects underway totaling more than 1,000 beds in Madrid, Malaga and Pamplona. Greystar Spain has 200 dedicated team members with offices in Madrid and Barcelona.
Globally, Greystar has more than $33 billion in assets under management, with 52 offices in 12 countries across Asia-Pacific, Continental Europe, UK, Latin America and the United States.
About Greystar:
Greystar is a leading, fully integrated real estate company offering expertise in investment management, development and management of rental housing properties globally. Headquartered in Charleston, South Carolina, Greystar manages and operates an estimated $115 billion of real estate in nearly 180 markets globally, including offices throughout the United States, UK, Continental Europe, Latin America, and the Asia-Pacific region. Greystar is the largest operator of apartments in the United States, managing approximately 500,000 units/beds, and has a robust institutional investment management platform with over $33 billion of assets under management, including more than $12.1 billion of assets under development. Greystar was founded by Bob Faith in 1993 with the intent to become a provider of world-class service in the rental residential real estate business. To learn more, visit www.greystar.com.
Contacto de prensa (España):
Nacho Miquel
Irazusta Comunicación
Nacho.miquel@irazustacomunicacion.com
(+34) 91 563 41 79
Relación con inversores:
Claudius Weissbarth
Greystar Real Estate Partners
(+44)20 3595 3302 or Claudius.Weissbarth@Greystar.com