Greystar Wins 2019 PERE Global Awards in Three Categories
Press Release
March 3, 2020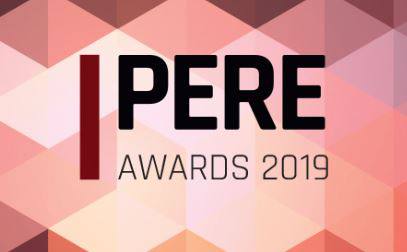 Company Named Global Residential Investor of the Year, Residential Investor of the Year, North America, and Firm of the Year, Spain
CHARLESTON, S.C. – March 3, 2020 – Greystar Real Estate Partners, LLC ("Greystar"), a global leader in the investment, development, and management of high-quality rental housing properties, is pleased to announce that it has been recognized by Private Equity Real Estate ("PERE") as the winner of the 2019 "Global Residential Investor of the Year" and "Residential Investor of the Year, North America" and "Firm of the Year, Spain" PERE Global Awards. Greystar was also nominated for Residential Investor of the year, Europe and Residential Investor of the Year, Asia, affirming its leading position in these two markets.
"2019 was a tremendous year for Greystar and we are honored to be recognized by our peers in these three categories," said Bob Faith, Founder and CEO of Greystar. "We could not have received these awards without the hard work our team does every day to strengthen Greystar's global presence. From opening new offices in Ireland and Japan, to closing the largest ever U.S. multifamily value-add fund, or closing our first venture in China, we could not be prouder of these achievements. We are excited to see the growth and success 2020 will bring as we continue to advance our platform and leadership position within the residential rental housing industry."
The company accomplished significant milestones last year, including:
• Closed on Greystar Equity Partners X with $2bn in equity commitments, hitting our hard cap, for the largest ever U.S. multifamily value-add fund;
• Completed the $550mm closing of our China venture focused on multifamily investments in Shanghai;
• Launched our Europe-focused residential strategy that will target acquisition and select development opportunities across key European markets;
• Entered Ireland with the €175.5mm acquisition of Dublin Landings and appointed an Ireland country lead;
• Acquired Gran Via, a residential asset in the highly sought-after Gran Via neighborhood in Madrid, marking our first transaction in the country's residential sector after establishing ourselves as the largest student accommodation provider in the country.
PERE is the leading publication for the world's private real estate markets. Its annual awards recognize the industry's most elite people, firms and deals across a variety of distinct categories. The winner of each of award is determined by industry participants through a highly controlled voting system.
About Greystar
Greystar is a leading, fully integrated real estate company offering expertise in investment management, development, and management of rental housing properties globally. Headquartered in Charleston, South Carolina, Greystar manages and operates an estimated $160 billion+ of real estate in nearly 200 markets globally including offices throughout the United States, UK, Continental Europe, Latin America, and the Asia-Pacific region. Greystar is the largest operator of apartments in the United States, managing more than 525,000 units/beds, and has a robust institutional investment management platform with approximately $36.1 billion of assets under management, including nearly $14.2 billion of assets under development. Greystar was founded by Bob Faith in 1993 with the intent to become a provider of world-class service in the rental residential real estate business. To learn more, visit www.greystar.com.
Media
Joele Frank, Wilkinson Brimmer Katcher
Jon Keehner / Julie Oakes / Jack Kelleher
212.355.4449