Greystar Expands Investor Relations Capabilities
Press Release
April 24, 2017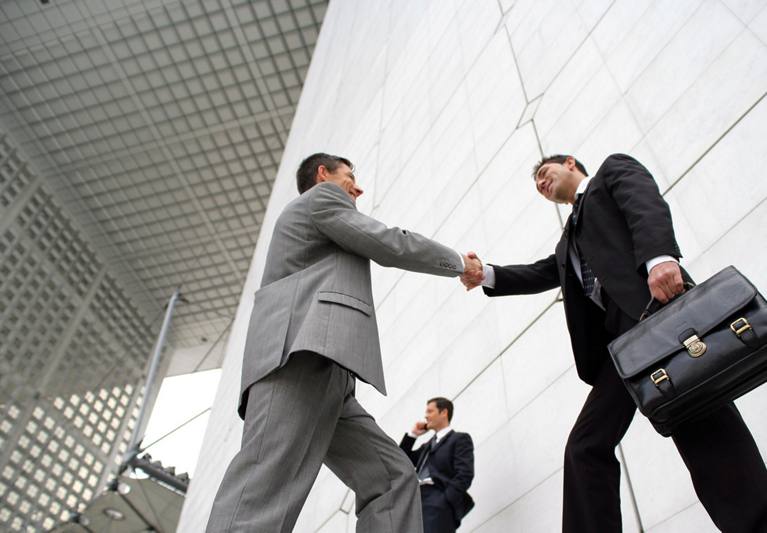 Charleston, South Carolina – April 24, 2017
Greystar Real Estate Partners ("Greystar") is pleased to announce key new team members to bolster its Investor Relations capabilities. The additional resources enable Greystar to both service existing investors and support Greystar's growing rental housing platform globally. The expanded Investor Relations team delivers deep product knowledge and dedicated client service to Greystar's global capital relationships.
As one of the largest vertically integrated residential real estate companies in the world, Greystar has a global presence across the US, Latin America, Europe and Asia-Pacific and manages over 400,000 rental housing units with an aggregate value of over $80 billion. The firm's Investment Management business currently oversees approximately $16 billion of assets globally across multiple vehicles and strategies on behalf of its institutional partners, including $7.7 billion of developments.
"We are very excited to add such high caliber individuals to Greystar's team as we continue to expand our global footprint from the US, Latin America, UK and Continental Europe into Asia-Pacific and beyond. This team is an integral element to help our business expand as we continue to broaden our partnerships globally," said Bob Faith, Founder and CEO of Greystar.
Adam Pillay joins Greystar as Senior Managing Director and the leader of the global Investor Relations team. Mr. Pillay, along with the expanded Investor Relations team, is responsible for the formulation and structuring of Greystar's principal investment ventures, while providing venture expertise and ongoing relationship management to Greystar's global investor relationships. Mr. Pillay brings more than a decade of experience in real estate private equity and investment banking, having held senior positions within J.P. Morgan Asset Management, CIM Group and Macquarie Capital. Based in New York, he reports to Wes Fuller, Executive Managing Director, Investment Management and the leader of Greystar's international businesses.
Also, joining Greystar and reporting to Mr. Pillay are: Claudius Weissbarth, Managing Director, responsible for European investor strategy and development and European and Middle Eastern institutional investor relationships; Michael Winiarski, Senior Director, and Jennifer Ciullo, Director, responsible for North American institutional investor relationships. They join the current Investor Relations team of Jonathan Taylor, Managing Director, who leads the Investment Strategy and Research team; and Rachael Brittingham, Director, who leads the Client Relations team.
"Many major cities in developed economies around the world are facing significant housing shortages. This has driven down home affordability and created the opportunity to own and operate purpose-built rental housing to provide an attainable solution for this growing demand. Greystar's goal is to be the global leader in rental housing, across conventional multifamily, student and active adult housing, and we are committed to adding the resources required to support this vision," said Mr. Fuller.
Mr. Pillay commented, "Multifamily has historically been one of the least volatile yet strongest performing asset classes throughout cycles. Despite this fact, many institutional investors remain underweight to the sector. With the continued growth and institutionalization of the asset class, there is significant opportunity over the short-and long term for institutional investors to benefit from an allocation to multifamily. I'm very excited to be joining Greystar at a time where our business continues to expand and capitalize on the continuously evolving opportunity in rental housing, both domestically and internationally."
About Greystar Real Estate Partners
Greystar is a leading, vertically integrated real estate company offering expertise in investment management, development and property management of rental housing properties globally. Headquartered in Charleston, South Carolina with offices throughout the United States, Europe, Latin America and Asia-Pacific region, Greystar is the largest operator of apartments in the United States, managing over 400,000 units representing over $80 billion of assets, across 140 markets globally. Greystar also has a robust institutional investment management platform dedicated to managing capital on behalf of a global network of institutional investors with nearly $16 billion in gross assets under management. Greystar was founded by Bob Faith in 1993 with the intent to become a provider of world class service in the rental housing real estate business. To learn more about Greystar, visit www.greystar.com.
Media Contacts:
Jason Chudoba or Angela Bonnici
ICR, Inc.
Jason.Chudoba@icrinc.com
| 646-277-1249
Angela.Bonnici@icrinc.com
| 646-277-1276