Greystar Wins 2018 PERE Global Awards in Four Categories
Press Release
March 4, 2019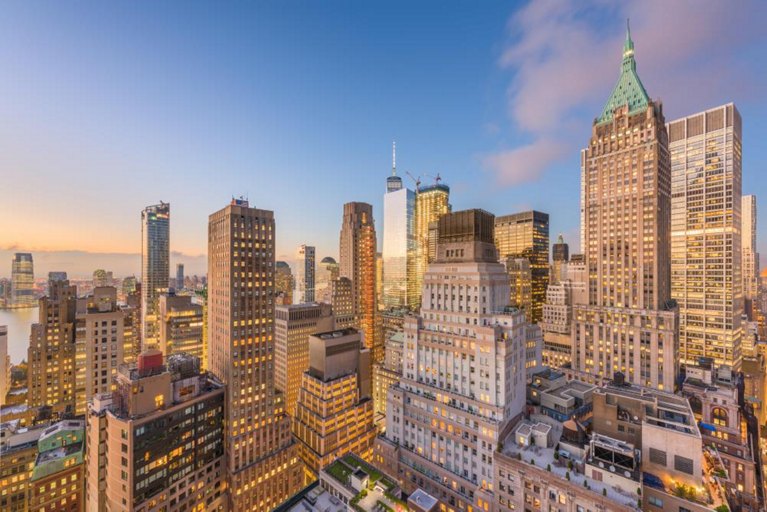 Company Named Global Residential Investor of the Year, Global Alternatives Investor of the Year, Industry Figure of the Year, North America and Deal of the Year, North America
CHARLESTON, S.C. – March 4, 2019 – Greystar Real Estate Partners, LLC ("Greystar"), a global leader in the investment, development, and management of high-quality rental housing properties, is pleased to announce that it has been recognized by Private Equity Real Estate ("PERE") as the winner of the 2018 "Global Residential Investor of the Year" and "Global Alternatives Investor of the Year" PERE Global Awards. The company's founder and CEO, Bob Faith, was also named "Industry Figure of the Year, North America," and Greystar's $4.6 billion acquisition of public student housing REIT EdR was named "Deal of the Year, North America." Greystar was also nominated in the Global Firm of the Year category, affirming its dominant market position in the global rental housing industry.
"2018 was a year marked by transformative growth at Greystar, and we are humbled and honored to be recognized by our peers in these four categories," said Bob Faith, Founder and CEO of Greystar. "These accomplishments are the direct results of the incredible work our team has done to advance Greystar's presence across the globe, whether helping us close the largest-ever fundraise for residential development in Chile, opening new offices in France and Germany, or significantly bolstering our global student housing portfolio. We look forward to achieving further milestones as we continue to evolve our industry-leading platform."
In addition to Greystar's $4.6 billion take-private of EdR, the company completed a series of significant transactions and historic investments last year, including:
Completing the $450 million first close of a Greystar China-focused multifamily fund—the first fund of its kind in China—establishing Greystar as the leader in rental housing in the world's second largest economy.

Concluding 2018 with nearly $12 billion of assets under development globally.

Raising $1.34 billion for the first close of a Greystar value-add fund, representing the largest U.S. multifamily value-add fund in history.

Expanded the Greystar Develop-to-Core platform program by raising an additional $575 million in aggregate new equity.

Recapitalization of the Chapter student housing portfolio in the U.K. through a $1.5 billion joint venture with institutional investment partners.

Closing its second Chilean rental housing development fund with an institutional investment partner at $105 million – the largest-ever single fundraise in the history of Chile's rental housing market.

Raising $500 million for a commercial real estate debt fund focused on acquiring subordinated and securitized debt issues by U.S. Government-sponsored entities.

Completing a record $3.6 billion in dispositions across the U.S., including the disposition of the 1,573-bed University View asset in College Park, Maryland, which represented the largest single-asset student housing trade in U.S. history.
PERE is the leading publication for the world's private real estate markets. Its annual awards recognize the industry's most elite people, firms and deals across a variety of distinct categories. The winner of each of award is determined by industry participants through a highly controlled voting system.
About Greystar
Greystar is a leading, fully integrated real estate company offering expertise in investment management, development, and management of rental housing properties globally. Headquartered in Charleston, South Carolina, Greystar manages and operates an estimated $115 billion of real estate in over 180 markets globally including offices throughout the United States, UK, Continental Europe, Latin America, and the Asia-Pacific region. Greystar is the largest operator of apartments in the United States, managing approximately 500,000 units/beds, and has a robust institutional investment management platform with $32 billion of assets under management including $12 billion of assets under development. Greystar was founded by Bob Faith in 1993 with the intent to become a provider of world-class service in the rental residential real estate business. To learn more, visit www.greystar.com.
Media Contact:
Megan Kivlehan
ICR on behalf of Greystar
Investor Relations Contact:
Adam Pillay
Greystar Investor Relations
Disclaimer:
Private Equity Real Estate (PERE) selected award winners by researching real estate news sources (including PERE and perenews.com) to compile a list of finalists, vetting those finalists and soliciting votes from readers. Greystar has not investigated and does not know the makeup of voters; a different set of voters may have achieved different results. The awards may not be representative of a particular investor's experience or the future performance of any Greystar fund or transaction. There is no guarantee that similar awards will be obtained by Greystar with respect to existing or future funds or transactions. This information is provided solely for informational purposes. It should not be relied upon as any indication of future performance of Greystar or any of its funds or portfolio companies.