Greystar Signs ILPA Diversity in Action Initiative
Press Release
April 20, 2023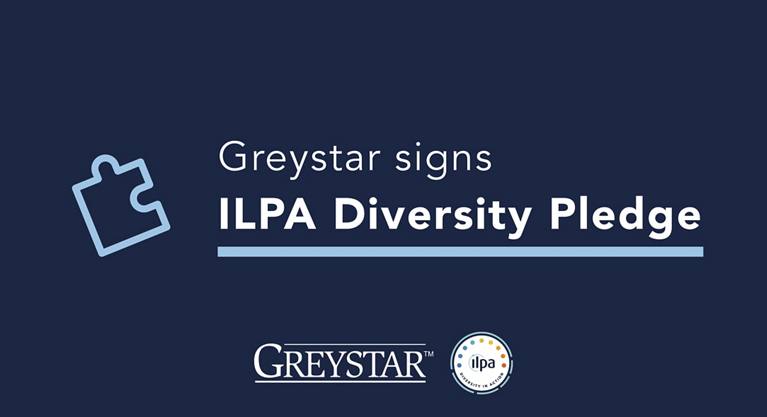 CHARLESTON, S.C. – April 20, 2023 – Greystar Real Estate Partners, LLC ("Greystar"), a global leader in the investment, development, and management of real estate, including rental housing, logistics, and life sciences is pleased to announce it is a signatory of the Institutional Limited Partners Association (ILPA) Diversity in Action initiative.

ILPA launched the initiative to bring together limited partners and general partners who share a commitment to advancing diversity, equity, and inclusion (DEI) in the private equity industry. By joining the initiative, Greystar commits to further implementing DEI efforts within the company as well as contributing to DEI over time in the broader private investment industry.
"The opportunity to do more to advance diversity, equity, and inclusion in our industry is critically important and in line with Greystar's core values," said Bob Faith, Founder, Chairman, and CEO of Greystar. "While we've made great strides, there is much more to be done and it is an honor to join with other signatories who also want to do their part to learn, share, and understand how we can do even better."

Greystar has a dedicated DEI Advisory Council, a cross-functional leadership team that supports Greystar's global DEI goals and provides feedback and recommendations directly to our Executive Committee. Bob Faith is also an active member of the CEO Action for Diversity & Inclusion executive leadership program, participating in their CEO sharing events and reporting back to the business. Greystar leadership is 42 percent female and growing, with 55 percent of Greystar promotions earned by women in 2022.
"Greystar's actions around DEI establish a foundation to serve our many team members, residents, communities, and partners," said Jennifer Smith, Senior Managing Director and Global Head of People & Culture. "DEI is about people, and while I'm excited to guide the range of programs and steps we're taking today, I'm even more excited to learn from this ILPA initiative and other signatories on what more Greystar can do."

About Greystar
Greystar is a leading, fully integrated global real estate company offering expertise in property management, investment management, and development services in institutional-quality rental housing, logistics, and life sciences sectors. Headquartered in Charleston, South Carolina, Greystar manages and operates more than $250 billion of real estate in 234 markets globally with offices throughout North America, Europe, South America, and the Asia-Pacific region. Greystar is the largest operator of apartments in the United States, manages over 817,000 units/beds globally, and has a robust institutional investment management platform comprised of more than $69 billion of assets under management, including over $29 billion of development assets. Greystar was founded by Bob Faith in 1993 to become a provider of world-class service in the real estate business. To learn more, visit www.greystar.com.

Greystar Media Inquiries
Liza Kunkel
liza.kunkel@greystar.com

ILPA Media Inquiries
Megan Goodman
mgoodman@ilpa.org