Greystar Sells Luxury Multifamily Community In Dallas, Marking First Greystar Equity Partners Viii, L.P. Disposition
Press Release
December 5, 2017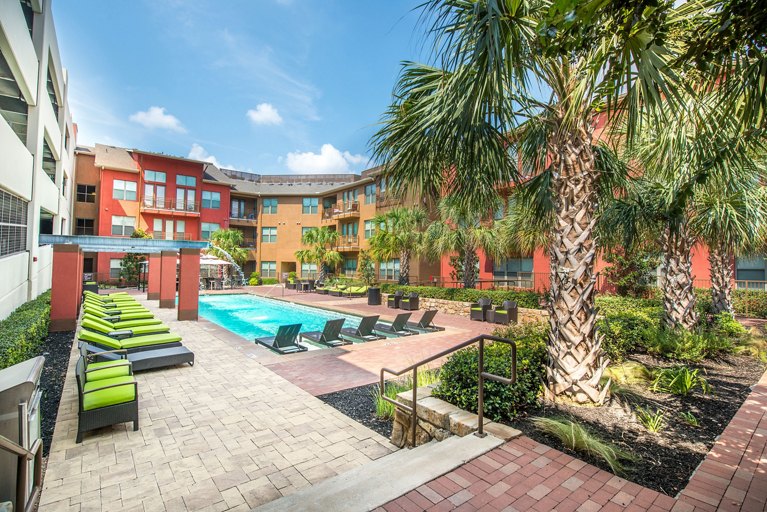 Greystar Real Estate Partners, LLC ("Greystar"), a global leader in the investment, development, and management of rental housing properties, today announced, on behalf of Greystar Equity Partners VIII, L.P. ("GEP VIII"), the sale of Avana West Lemmon, a 372-unit luxury apartment community in Dallas, Texas, to real estate investment firm The Connor Group. The transaction marks the first sale for GEP VIII.
"The sale of Avana West Lemmon marks the first disposition for Greystar Equity Partners VIII. We are pleased with the outcome of the transaction, and believe the attractive price we were able to command demonstrates the effectiveness of our value-add strategy," said Kevin Kaberna, Executive Director and leader of Greystar's US Investment platform. "We will continue to identify and invest in undercapitalized apartment communities where we can leverage our institutional knowledge and vertically-integrated platform to drive meaningful value enhancement."
Avana West Lemmon is extremely well-located at 3600 Wheeler Street in Uptown Dallas and features 18,000 square feet of ground-floor retail space, two resort-style pools, a clubhouse, state-of-the-art fitness center and business center, among other high-end amenities. The luxury units feature granite countertops, stainless steel appliances, wood laminate flooring, and washers and dryers in-unit.
Avana West Lemmon, along with eight other multifamily assets, seeded GEP VIII shortly after the fund held its final close in the third quarter of 2013.
As the nation's largest apartment operator, Greystar currently manages over 28,000 units in the Dallas/Fort Worth metro area, approximately 105,000 in Texas, and 420,000 units globally.
About Greystar
Greystar is a leading, fully integrated multifamily real estate company offering expertise in investment management, development and property management of rental housing properties globally. Headquartered in Charleston, South Carolina with offices throughout the United States, Europe, Latin America and Asia-Pacific, Greystar operates in over 130 markets globally and is the largest operator of apartments in the United States, managing over 420,000 units, with an aggregate estimated value of approximately $80 billion. Greystar also has a robust institutional investment management platform dedicated to managing capital on behalf of a global network of institutional investors with over $23 billion in gross assets under management including more than $8 billion of developments that have been completed or are underway. Greystar was founded by Bob Faith in 1993 with the intent to become a provider of world class service in the rental housing real estate business. To learn more about Greystar, visit
www.greystar.com
.
About The Connor Group
The Connor Group, founded in 1992, has grown from $0 to more than $2 billion in assets. The real estate investment firm owns and operates luxury apartments in Austin, Nashville, Atlanta, Minneapolis, Chicago, Charlotte, Raleigh-Durham, Dallas, and in its home state of Ohio. The Connor Group has won numerous awards regionally and nationally for excellence and innovation.
Media Contacts:
Angela Bonnici
ICR, Inc.
GreystarPR@icrinc.com
| 646-277-1276