Greystar Sells Four-Property South Florida Portfolio
Press Release
April 13, 2018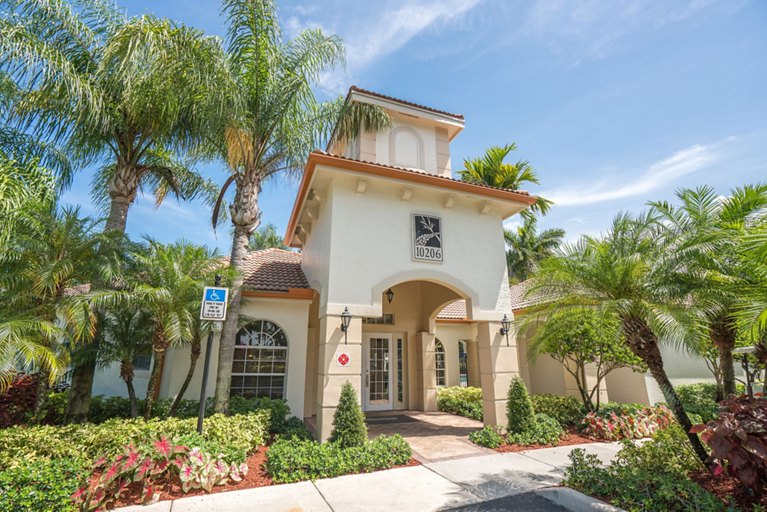 Greystar Real Estate Partners, LLC ("Greystar"), a global leader in the investment, development, and management of rental housing properties, today announced the sale of a four-property, 1,616-unit multifamily portfolio in South Florida on behalf of its real estate funds. The four properties were acquired by Greystar in 2013 as part of a national 27-property portfolio, and underwent extensive renovations to units, clubhouses and amenities at each property.
"The South Florida Value Portfolio is a collection of high-quality, well-located apartment communities in one of the country's most valuable real estate markets, and we're very pleased with the outcome of this transaction," said Kevin Kaberna, executive director and leader of Greystar's U.S. Investment Platform. "This deal is another great example for the effectiveness of our value-add strategy. By leveraging our institutional knowledge and platform we were able to contain expense growth while driving rent growth through renovations to over 1,350 units."
The portfolio comprises four rental apartment communities totaling 1.66 million rentable square feet, including Bella Vista at Boca Del Mar, Centro at Davie, Stonybrook Apartments and Savannah Lakes.
•
Bella Vista at Boca Del Mar is a 392-unit, residential community constructed in 1985. Bella Vista is served by A-rated schools and is located within 10 minutes of area business districts in Boca Raton and Cypress Creek, as well as attractions including local beaches, the Town Center at Boca Raton and Mizner Park.
•
Centro at Davie is a 494-unit residential community constructed in 1989 and located within walking distance of a number of college campuses, including Nova Southeastern University, Florida Atlantic University, Broward College and the University of Florida's Broward County campus. The community is located within 15 minutes of local beaches, as well as business districts in Sunrise, Plantation, Cypress Creek and Fort Lauderdale.
• Stonybrook Apartments is a 264-unit residential community, constructed in 2001, ideally positioned between West Palm Beach, Boca Raton, Boynton Beach and Delray Beach, and offers residents easy access to the Florida Turnpike and Interstate 95, as well as local beaches. Since 2010, the area has seen an 11.4 percent growth in population.
• Savannah Lakes is a 466-unit residential community constructed in 1991. Located just west of Interstate 95, the property is just 16 minutes from downtown Delray Beach; within five minutes of ample dining, shopping and entertainment options; and offers convenient access to business districts in West Palm Beach, Boca Raton, Boynton Beach and Delray Beach.
As the nation's largest apartment operator, Greystar currently manages over 37,500 units in Florida, of which Greystar owns 5,500. Globally, Greystar owns over 110,000 units and manages 400,000.
ARA Newmark, A Newmark Company, represented Greystar in the transaction. Executive Managing Directors Hampton Beebe and Avery Klann, and Director Jonathan Senn completed the assignment.
"A value-add portfolio of this magnitude in South Florida is rare. As a result, the depth and quality of the bidders included some of the largest institutional real estate investors in the world. We expect these high-quality assets to carry on as top performing properties in their respective submarkets," said Hampton Beebe, Executive Managing Director at ARA Newmark.
About Greystar
Greystar is a leading, fully integrated multifamily real estate company offering expertise in investment management, development and property management of rental housing properties globally. Headquartered in Charleston, South Carolina with offices throughout the United States, Europe, Latin America and Asia-Pacific, Greystar operates in over 130 markets globally and is the largest operator of apartments in the United States, managing over 400,000 units, with an aggregate estimated value of approximately $80 billion. Greystar also has a robust institutional investment management platform dedicated to managing capital on behalf of a global network of institutional investors with over $23 billion in gross assets under management including more than $8 billion of developments that have been completed or are underway. Greystar was founded by Bob Faith in 1993 with the intent to become a provider of world class service in the rental housing real estate business. To learn more about Greystar, visit
www.greystar.com
.
Media Contact:
Liza Kunkel
Greystar Public Affairs
Liza.Kunkel@Greystar.com