Greystar, PSP Investments and Allianz to acquire prime London student housing asset from Apache Capital for over £160m
Press Release
March 11, 2019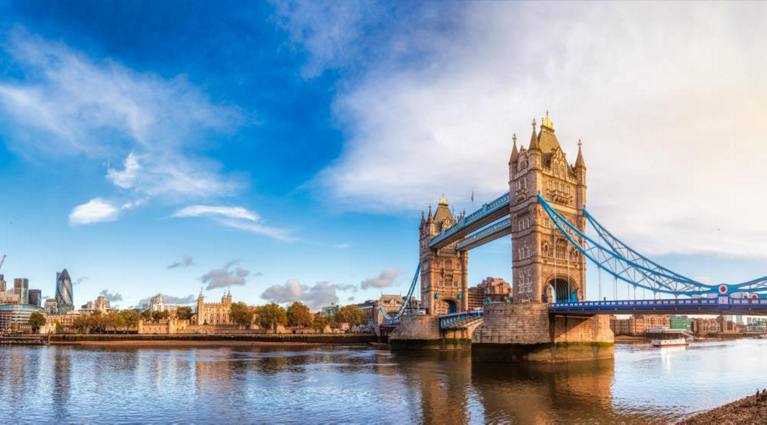 Greystar, PSP Investments and Allianz to acquire prime London student housing asset from Apache Capital for over £160m
Acquisition of Paul St. East by Greystar, Allianz, represented by Allianz Real Estate, and a subsidiary of the Public Sector Pension Investment Board – together the Joint Venture (JV) – highlights growing maturity of sector and continued institutional interest
The acquisition will enable the JV to further realise the potential of the Chapter brand, including its goal of delivering 10,000 best-in-class student beds in the UK within five years
The disposal by Apache Capital is from their Social Infrastructure Investment Platform, with a portfolio spanning student accommodation, education, affordable housing and senior living
Apache Capital plans to reinvest the funds from the sale into a Build-to-Rent pipeline with a partner that owns 10 sites, in 9 cities and over 6,500 apartments
London, 11 March 2019: Greystar Real Estate Partners LLC ("Greystar"), a global leader in the investment, development and management of rental housing – alongside Joint Venture ("JV") partners, a subsidiary of the Public Sector Pension Investment Board ("PSP Investments") and Allianz Real Estate – has exchanged contracts to acquire a large purpose-built student accommodation (PBSA) asset in London's Shoreditch from Apache Capital Partners ("Apache Capital").

The purchase of the Paul St. East scheme – in the heart of London's tech quarter and close to Amazon's east London office – for in excess of £160m is one of the biggest single-lot transactions in the history of Britain's PBSA sector and represents a significant addition to Greystar's Chapter portfolio.

The transaction further demonstrates the Chapter JV's commitment to the UK and reflects the ongoing attractiveness of London – where demand for high-quality student accommodation continues to outstrip supply. This and London's status as the top global capital city for overseas students continue to underpin the PBSA sector.

Apache Capital plans to reinvest funds from the deal into its own build-to-rent pipeline with Moda Living, one of the UK's largest national multifamily pipelines with 6,500 apartments across nine cities. The quality of the portfolio and the two companies' combined teams were critical in securing a partnership with Harrison Street and National Farmers Union Mutual to fund seven UK multifamily projects in what was 2018's most significant privately-raised institutional funding round.

The 458-bedroom Paul St. East project was originally acquired from Ireland's National Asset Management Agency and included 43,000 sq. ft. of offices sold to Helical plc in 2015. Paul St. East, developed by Apache Capital in a joint venture with McLaren Property, has been fully-let every year since its completion.

Paul St. East adds another location to the London-wide Chapter community, which provides a unique membership-style living experience complemented by extraordinary spaces for students from across the globe. The transaction is subject to regulatory approvals and is expected to close in April 2019.

Troy Tomasik, Greystar managing director of Investments in the UK and Ireland, said: "Greystar is excited to be expanding the Chapter portfolio with another high-quality student accommodation asset in London – which remains the premier global city for international students with its world-class universities and higher education institutions. We strongly believe that Paul St. East has significant long-term potential through integrating the asset with our Chapter brand to offer students the exceptional services and experiential living enjoyed at Greystar's other Chapter residences."

John Dunkerley, CEO at Apache Capital Partners, said: "The sale price of Paul St. East not only underlines the continued attractiveness of UK PBSA to institutional investors and the growing maturity of the sector as an asset class, but also shows the benefit of investing heavily in creating aspirational lifestyles for our residents through marketing, amenity provision and high-quality service.

"By being an early mover into UK PBSA and creating a genuinely premium product, we have delivered exceptional returns for our investors, which further underpins our rationale behind our current strategy with Moda Living in build-to-rent, where we are creating one of the largest branded portfolios with a similar focus on prime locations and high-quality amenity and services."

Mike Toone of MTRE advised Apache Capital. JLL advised the JV.


NOTES TO EDITORS:

ABOUT GREYSTAR

Greystar is a leading, fully integrated real estate company offering expertise in investment management, development, and property management of rental housing properties globally. Headquartered in Charleston, South Carolina, Greystar manages and operates an estimated $115BN of real estate in over 180 markets globally including offices throughout the United States, UK, Continental Europe, Latin America, and the Asia-Pacific region.
Greystar is the largest operator of apartments in the United States, managing approximately 500,000 units/beds, and has a robust institutional investment management platform with $32BN of assets under management including $12BN of assets under development. Greystar was founded by Bob Faith in 1993 with the intent to become a provider of world-class service in the rental residential real estate business. To learn more, visit www.greystar.com.
ABOUT CHAPTER

Chapter is a market leading student accommodation brand, providing premium student living in the best London locations. Chapter has nearly 5,600 student beds in 11 communities, including now Paul St. East, located in London fare zones 1 or 2, near top universities and excellent transport links. Chapter attracts a vibrant resident mix with both domestic and international students from over 105 countries. Chapter provides a totally unique living experience for students from across the globe.
With its exclusive membership system, students who live with us have access to all amenities and events across our London residences, enabling them to build a city-wide community of friends whilst enjoying some of the most extraordinary living spaces in the London student market. Greystar is a leading, fully integrated US real estate firm and one that thousands of families from around the world trust to provide their children with a home away from home while completing their studies. With over 18 years' experience in the student accommodation sector, Greystar has a long-standing reputation for world-class customer service and exceptional quality accommodation. To learn more about Chapter, visit www.chapter-living.com.
ABOUT APACHE CAPITAL PARTNERS
Apache Capital is a private real estate investment management firm, headquartered in London and founded in 2008.
We invest global capital into long term demographic trends that provide generational investment opportunities in the UK. Apache Capital specialises in establishing institutional-grade and scale platforms, investing in direct property and operating businesses whose value is substantially underwritten by the underlying real estate. The investments are made throughout the risk spectrum to include sites with or without planning, development and completed investments. Apache Capital has established a successful track record of generating high risk adjusted returns and invests in real estate with leading international institutions and private investors. We manage specialist, Shariah-compliant, real estate businesses across three areas:
Social Infrastructure – healthcare, education, student accommodation and affordable housing
Build To Rent sector – residential
Retirement/Later Living – residential Website: www.apachecapitalpartners.co.uk
For more information contact:
Greystar media enquiries:
Finsbury (PR adviser)
Gordon Simpson
James Thompson

Tel: +44 (0) 20 7251 3801
gordon.simpson@finsbury.com
james.thompson@finsbury.com

Apache Capital media enquiries:
Blackstock (PR adviser)
Andrew Teacher
Tom Roberts
Tel: +44 (0) 20 3137 6361
andrew@blackstock.co.uk
tom@blackstock.co.uk