Greystar Closes on Acquisition of Spain's Largest Student Accommodation Provider
Press Release
December 7, 2017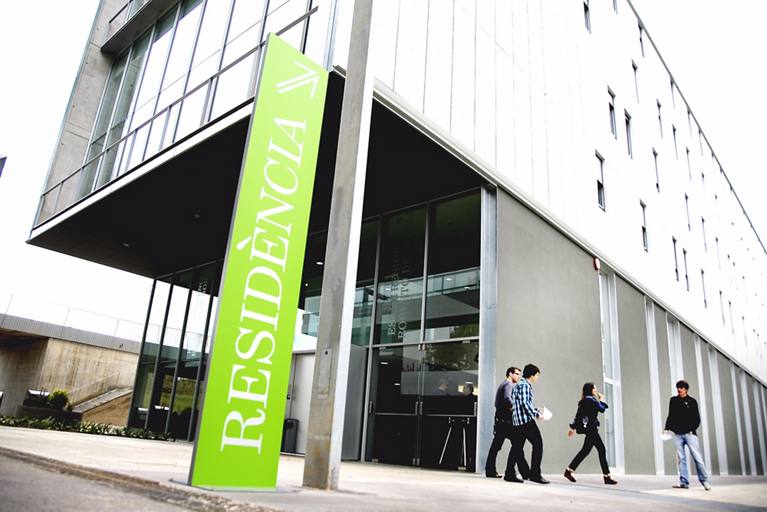 Greystar Real Estate Partners ("Greystar"), a global leader in the investment, development, and management of rental housing properties, closed today, through a joint venture ("JV") partnership, on the acquisition of Resa, the largest student accommodation provider in Spain. The JV includes AXA Investment Managers - Real Assets ("AXA IM - Real Assets") and CBRE Global Investment Partners (GIP), both acting on behalf of clients, who have acquired the substantial majority holding in the portfolio in equal sized shares, while Greystar has bought the remaining balance and will act as property, development and asset manager for the portfolio. The deal is the largest investment transaction in student housing on the Iberian Peninsula.

The previously announced JV partnership marks Greystar's first investment in Spain and will serve as a platform to build a diversified rental housing business and portfolio with backing from global institutional capital.

"The Resa portfolio is undoubtedly Spain's premier student accommodation provider and will provide Greystar with a significant presence in the prime markets of Madrid and Barcelona on which to build out a diversified Spanish rental housing platform," said Wes Fuller, Executive Managing Director of Greystar's Investment Management business. "We are excited by the tremendous opportunity in the country, and look forward to bringing Greystar's proven business model and institutional capital to the Spanish market for the long term."

Resa is Spain's market leader in student accommodation managing 9,309 student beds in 19 Spanish cities, including tier one cities Madrid and Barcelona, in addition to Andalucía, Cataluña, Galicia, Navarra, Pais Vasco, Salamanca and Valencia. Resa, managed by Azora since 2011, has experienced significant growth during this period, increasing from 26 to 37 residences, of which four are currently under development. The JV portfolio will continue to trade under the Resa brand with Greystar assuming responsibility for overall management. Resa will operate as a fully Greystar-owned and managed business.

In addition to the Resa acquisition, Greystar together with its strategic long-term partners plans to invest further in the Spanish rental housing market, including additional student, young professional and senior housing for rent. Greystar is currently evaluating a pipeline of opportunities across Spain and Portugal including Madrid, Barcelona, Lisbon and other key Iberian cities.

"We are thrilled to add this high-quality well-established portfolio to Greystar's growing European platform. As a global provider of rental housing, we are constantly looking for opportunities to expand into attractive new markets, and this acquisition does exactly that," said Steven Zeeman, Greystar's Managing Director of Continental Europe. "Spain is one of Europe's fastest growing economies with a serious shortage of purpose-built rental accommodation suitable for students and young professionals. Home ownership in the country has fallen in recent years, particularly with the country's young and highly mobile urban population wanting a flexible alternative. Despite this healthy appetite for new rental housing, construction has failed to keep pace with demand. The rental housing sector remains highly fragmented, with no established market for the type of purpose-built rental accommodation known as multifamily in the United States. Our investment strategy will allow us to develop a significant multifamily pipeline in Spain and grow our platform to realize the potential we see in the country."

To support Greystar's recent expansion into Spain and broadening reach across Continental Europe, Greystar is pleased to announce the appointment of Juan Acosta as Managing Director for Greystar in Spain. In this position, Mr. Acosta will lead the team and be responsible for client relationships, executing the existing portfolio, and growing the business through strategic acquisitions and development.

"We are thrilled to have Juan join the Greystar team to lead our efforts as we identify investment opportunities and manage our growing platform across Spain and Continental Europe," said Bob Faith, Founder and CEO of Greystar. "Juan brings with him deep industry knowledge and a proven track record in investing across these geographies, and will be invaluable as we continue to expand our footprint across the region and continue to work to be the global leader in rental housing."

Prior to joining Greystar, Mr. Acosta worked within CBRE's Global Investment Partners ("CBRE GIP") as well at ING Real Estate, where he was responsible for sourcing, acquisitions and portfolio management across Continental Europe. Since joining CBRE GIP in 2011, Juan has been responsible for the acquisition and management of over €2.5bn of assets including €1.5bn of residential and student housing opportunities throughout Continental Europe. Juan started his career in 2003 at PwC Argentina in the advisory practice before joining ING Group in 2007. Juan received his MSc in International Finance at Amsterdam University.

Greystar manages over 420,000 rental apartments globally and has been active in Europe's multifamily and student accommodation market following its first European acquisition in 2013. The company is an investor and operator of UK student brand Chapter and a shareholder in student accommodation provider iQ. In 2015 Greystar entered the student housing sector in continental Europe with the purchase of Campus Diemen Zuid in the Netherlands. This acquisition has provided a platform for further intensive investment in the rental housing market in the Netherlands, with Greystar recently widening the scope of its operations in the country to include housing for young professionals. Greystar is anticipating further investment opportunities in Continental Europe and is actively looking to enter new markets in 2018. The Resa acquisition consolidates Greystar's position as one of the largest operators of student accommodation in Europe, developing and managing in the region of 40,000 student beds in the UK, the Netherlands and now Spain.

About Greystar
Greystar is a leading, fully integrated multifamily real estate company offering expertise in investment management, development and property management of rental housing properties globally. Headquartered in Charleston, South Carolina with offices throughout the United States, Europe, Latin America and Asia-Pacific, Greystar operates in over 130 markets globally and is the largest operator of apartments in the United States, managing over 420,000 units, with an aggregate estimated value of approximately $80 billion. Greystar also has a robust institutional investment management platform dedicated to managing capital on behalf of a global network of institutional investors with over $23 billion in gross assets under management including more than $8 billion of developments that have been completed or are underway. Greystar was founded by Bob Faith in 1993 with the intent to become a provider of world class service in the rental housing real estate business. To learn more about Greystar, visit www.greystar.com.


Press Contact (U.K.):
Paul Browne or Jake Hervin
TwoBlue Communications
paul@tbcpr.com I jake@tbcpr.com
(+44)20 8870 0367

Press Contact (U.S.):
Angela Bonnici or Jason Chudoba
ICR, Inc.
Angela.Bonnici@icrinc.com (+1) 646-277-1276
Jason.Chudoba@icrinc.com (+1) 646-277-1249

Investor Strategy and Relations
Claudius Weissbarth
Greystar Real Estate Partners
(+44)20 3595 3302 or Claudius.Weissbarth@Greystar.com