Greystar's A Night at the Museum raises £130,000 for KIDS
Press Release
November 25, 2022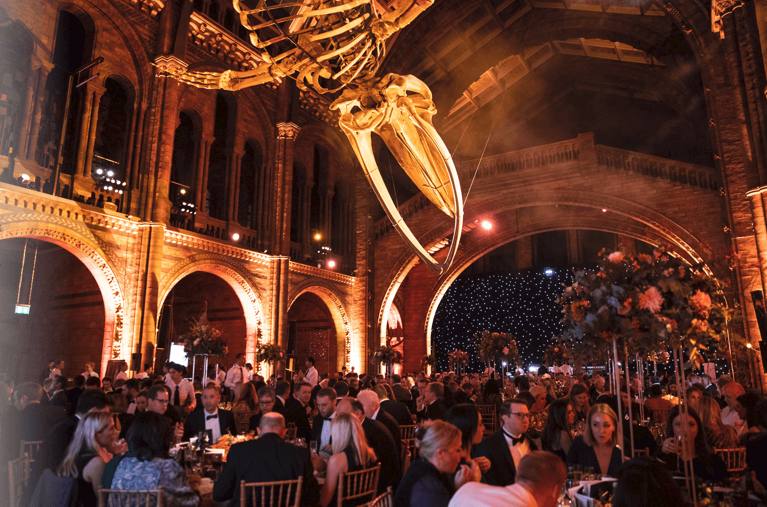 London, 25 November 2022 - Greystar Real Estate Partners, LLC ("Greystar"), a global leader in the investment, development, and management of high-quality rental housing properties, hosted a gala dinner in support of partner charity KIDS, at the Natural History Museum on 16th November.
The black-tie event, sponsored by JLL, was attended by professionals across the Real Estate industry, for a night of fundraising for a great cause. Thanks to ticket sales, an auction and raffle ticket sales, the night raised an astonishing £110,000 for KIDS, which can be increased to £130,000, thanks to KIDS' involvement with The Big Give Christmas Challenge 2022.
Established over 50 years ago, KIDS aims to empower disabled children and young people to develop their skills and achieve their goals. Their success is based upon providing real solutions to the difficulties disabled children and their families face.
Dinner was accompanied by the Gold Quartet, with a performance later on in the evening from singer-songwriter Áine Deane.
The evening wouldn't have been such a success without caterers, Food by Dish, florists, Lavender Green, and production company, Wise.
Mark Allnutt, Senior Managing Director – Europe, Greystar, said: "It was brilliant to see so many familiar faces all gathering together to support KIDS. I'd like to give a big thank you to everyone who contributed to the amount raised, and to the Greystar Charity Committee who managed to pull off an incredible event.
"We are very fortunate to partner with a charity like KIDS, who make a huge difference to the lives of children with disabilities and their families by providing a wide range of services."
Huw Forrest, Head of UK Student Housing at JLL, said: "What a fabulous event to have been involved with and supporting the amazing work that KIDS do. An inspiring venue added to the occasion with the event raising a record sum for the charity; ultimately that was what it was about, so thank you to everyone who gave so generously."
KIDS' Partnerships Manager, Nikki Pinfold, said: "We are so grateful to Greystar for their continued commitment to KIDS and to everyone that contributed to the success of the evening. The generosity shown by everyone that attended and donated will help to give disabled children, young people and their families a brighter future."

Find out more about KIDS: https://www.kids.org.uk/Pages/Category/what-we-do

About Greystar
Greystar is a leading, fully integrated real estate company offering expertise in investment management, development, and management of rental housing properties globally. Headquartered in Charleston, South Carolina, Greystar manages and operates approximately $230 billion of real estate in 215 markets globally including offices throughout North America, Europe, South America, and the Asia-Pacific region. Greystar is the largest operator of apartments in the United States, manages more than 754,000 units/beds, and has a robust institutional investment management platform with approximately $49.9 billion of assets under management, including $22.6 billion of development assets. Greystar was founded by Bob Faith in 1993 with the intent to become a provider of world-class service in the rental residential real estate business. To learn more, visit www.greystar.com.