Greystar enters Australia's industrial property sector with >A$500m of new projects across major cities
Press Release
October 20, 2022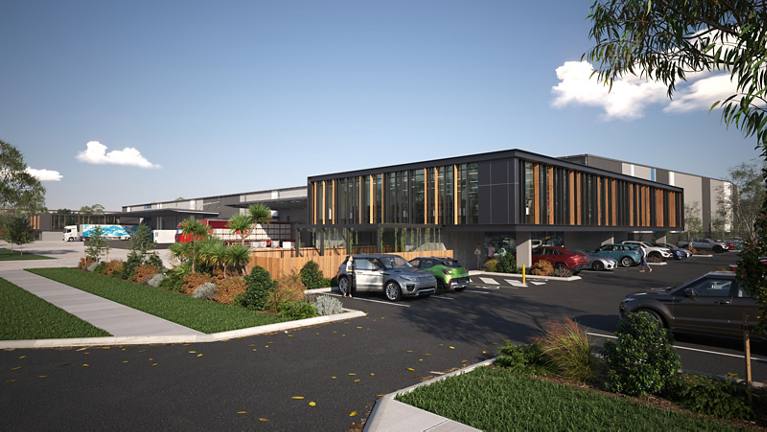 Sydney, Australia – Greystar Real Estate Partners, LLC ("Greystar"), a global leader in the investment, development, and management of real estate, including rental housing, logistics, and life sciences, has marked its entry into the Australian industrial sector with a series of strategic acquisitions across Sydney, Melbourne and Brisbane.
Known globally for being a market leader in residential Build to Rent (BTR), Greystar has expanded its real estate business to target the last mile and infill logistics sector as a highly strategic long-term investment opportunity. Greystar's industrial platform began in 2020 in the United States and the industrial division now spans 25 development offices with over A$2.1 billion (US$1.3 billion) in developments underway, comprising 1m sqm of development and acquisition opportunities.
Over the past 15 months, Greystar has made five acquisitions across major Australian cities – with the end value of the projects based on redevelopment and expansion expected to be over A$500m.
In late September 2022, Greystar completed the acquisition of its largest project with the settlement of a 5.1ha brownfield site in South Granville in Sydney's Central West, and at the same time, exchanged contracts for a 2.1ha brownfield site in Melbourne's West Footscray.

The South Granville site, located at 26 Ferndell Street, is surrounded by major infrastructure with proximity to the M4 & M5 motorways and 35 minutes from Sydney Airport and Seaport. Greystar plans to redevelop the Ferndell Street property into a modern logistics facility suited to meet the needs of modern users in this desirable location. In West Footscray, Greystar agreed to purchase a site at 36-38 Roberts Street, which is approximately 8 kilometers from Melbourne's CBD. The West Footscray property is due to settle in December 2022, with an existing 7,000sqm warehouse plus surplus land to cater for a further 7,600sqm of warehousing.

Greystar has already made three additional acquisitions in Brisbane's industrial property market; with projects at 483 – 485 Zillmere Rd, Zillmere; 971 Fairfield Rd, Yeerongpilly; and 175 Dutton Rd, Pinkenba. All three sites are located near key Brisbane infrastructure and have approved plans for redevelopment.
Chris Key, Managing Director – Australia, Greystar, said: "Our growing portfolio of logistics acquisitions across Australia's major cities represents our targeted entry into the Australian industrial sector. Greystar has a proven track record of executing a similar strategy in the US – which has resulted in the current A$2.1 billion (US$1.3 billion) strong portfolio of industrial and logistics properties. We maintain a high conviction view that there is significant opportunity for Greystar to grow our platform in the last mile and infill logistics sector and this series of investments here in Australia is an exciting milestone for our business. We look forward to further progressing our pipeline of projects in the space."
Media Enquiries
Jana Tsiligiannis or Nikkie Shike, Edelman
+61 400 900 004 / jana.tsiligiannis@edelman.com
+61 406 570 555 / nikkie.shike@edelman.com

About Greystar
Greystar is a leading, fully integrated global real estate company offering expertise in property management, investment management, and development services in institutional-quality rental housing, logistics, and life sciences sectors. Headquartered in Charleston, South Carolina, Greystar manages and operates over $240 billion of real estate in 226 markets globally with offices throughout North America, Europe, South America, and the Asia-Pacific region. Greystar is the largest operator of apartments in the United States, manages over 782,900 units/beds globally, and has a robust institutional investment management platform comprised of more than $59 billion of assets under management, including approximately $25 billion of development assets. Greystar was founded by Bob Faith in 1993 to become a provider of world-class service in the rental residential real estate business. To learn more, visit www.greystar.com.