Greystar appoints Icon to deliver $500 million Build to Rent development in South Melbourne
Press Release
June 16, 2022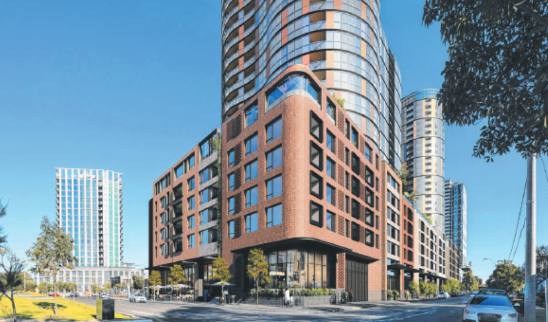 Melbourne, Australia – Greystar Real Estate Partners, LLC ("Greystar"), a global leader in the investment, development and management of high-quality rental housing properties, today announced the appointment of Icon to build its $500 million residential project located at 15-85 Gladstone Street in South Melbourne's Fisherman's Bend precinct. The project, which has recently received planning approval, will comprise 700 residential apartments across three towers and create 850 sqm of retail space - becoming one of Australia's largest purpose-built Build to Rent (BTR) developments.

Greystar's innovative BTR offering within the Montague precinct of Fisherman's Bend, which has been designed by Scott Carver architects, provides its residents with best-in-class amenities, with over 4,300 sqm of indoor and outdoor communal space designed, and expertly managed to foster community connection. Greystar's Gladstone Street development, which will house up to 1,500 residents, is key to the regeneration of the precinct and achieving future population growth targets.

With a commitment to championing enhanced sustainability practices, Gladstone Street will be fossil fuel-free and aims to be powered by 100% renewable energy. The highly efficient building will target a five-star Green Star Design and As-Built certification and feature rooftop solar, a recycled water pipe network, and electric vehicle charging points.

The Gladstone Street project, located in the desirable suburb of South Melbourne, adjacent to the South Melbourne Primary School, is less than a kilometre from Melbourne's CBD and aims to be equally appealing to young families, and young urban professionals. To secure planning approval and evolve the original permitted design to achieve its vision, Greystar has worked closely with the Department of Environment, Land, Water and Planning (DELWP), Fisherman's Bend Taskforce and City of Port Phillip. Fisherman's Bend is Australia's largest urban renewal precinct and is set to be home to approximately 80,000 residents and provide employment for up to 80,000 people by 2050. The development is forecast to provide more than 1,000 full-time equivalent construction-related jobs, with almost 100 related jobs generated upon completion.

Greystar has a successful track record as a world-class provider of rental housing globally and since its inception in 1993 has become the largest BTR player in the United States. In the Australian market, Greystar has been executing its strategy to bring high-quality housing options to a broader spectrum of the rental population. Gladstone Street marks the second development approval to be received by Greystar in Melbourne within the last 12 months, following its South Yarra project.

The project benefits from the Victorian Government's build-to-rent land tax concessions, which aim to make housing more affordable by increasing the supply of rental properties in inner and middle-ring suburbs of Melbourne, while ensuring greater security of tenure and stimulating construction activity.

Chris Key, Managing Director – Australia, Greystar, said: "We intend to work with Icon to create the next generation of Build to Rent properties – state-of-the-art developments, in the best strategic locations, built and managed to our global industry-leading standards. Gladstone Street is an exciting addition to our development pipeline in Australia and advances our efforts to make a significant contribution to diversity of choice in housing supply. Our vision for the precinct revolves around the scale and rich variety of amenities on offer, which includes wellness and co-working spaces, pet amenities, and sophisticated resident lounges. It is an exciting time in the Build to Rent space in Australia and we look forward to partnering with Icon on a project which takes renting to the next level."

Evan Byrne, CEO / Managing Director, Icon said: "The team at Icon is excited to embark on this significant opportunity with Greystar in the residential Build to Rent space. In what is set to be one of the largest of its kind in Australia, the development will comprise three towers and a six-storey podium, including 700 apartments, ground-floor retail tenancies and 4,300 sqm of residential amenities. The scale of this project, and the opportunity to work with an experienced operator such as Greystar is particularly appealing for our team. The project will create an inspiring space that provides opportunity for community connection – and brings an entirely new way of living to South Melbourne."

Construction at Gladstone Street will commence in July 2022 with completion slated for 2024.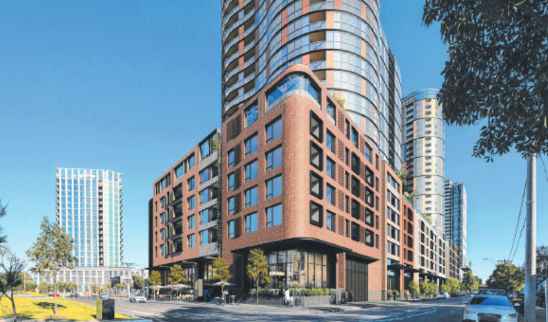 Artist's impression of Greystar's $500 build-to-rent project at 15 - 85 Gladstone street in South Melbourne, Australia.
Media Enquiries
Jana Tsiligiannis, Edelman
+61 400 900 004 / jana.tsiligiannis@edelman.com
About Greystar
Greystar is a leading, fully integrated real estate company offering expertise in investment management, development, and management of rental housing properties globally. Headquartered in Charleston, South Carolina, Greystar manages and operates over $221 billion of real estate in 224 markets globally including offices throughout North America, Europe, South America, and the Asia-Pacific region. Greystar is the largest operator of apartments in the United States, manages over 768,000 units/beds, and has a robust institutional investment management platform with more than $58.2 billion of assets under management, including over $24 billion of development assets. Greystar was founded by Bob Faith in 1993 with the intent to become a provider of world-class service in the rental residential real estate business. To learn more, visit www.greystar.com.
About Icon
With about $4 billion in projects nationally, Icon is one of Australia and New Zealand's largest construction providers. Boasting one of the construction industry's most diversified workbooks by project value, sector and location, Icon has more than 80 projects ranging in size up to $400 million and annual revenues in excess of $1.7 billion. Created from the merger of Icon Co and Cockram in 2018, Icon has an unrivalled ability to deliver a fully diversified range of construction services and scale of projects. As well as expanding its work in the Build to Rent space, Icon is increasing its focus on the student accommodation, defence, commercial. and education and health infrastructure sectors to complement its residential construction portfolio. For more information, www.icon.co.