Greystar and GIC complete acquisition of Student Roost
Press Release
December 23, 2022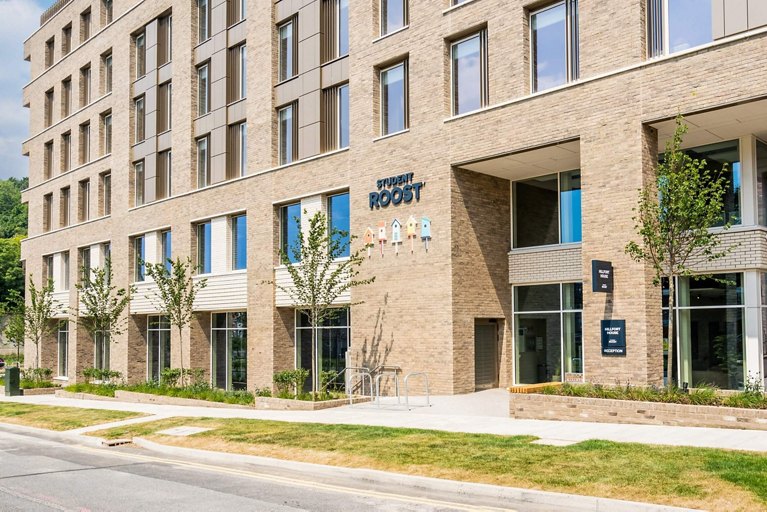 LONDON, 23 December 2022 – Greystar Real Estate Partners, LLC ("Greystar"), a global leader in the investment, development, and management of high-quality rental housing, has closed on the acquisition of Student Roost, the UK's third largest purpose-built student accommodation ("PBSA") provider, from one of Brookfield's real estate private funds through a joint venture ("JV") partnership with GIC, a global institutional investor.

The JV will continue to trade Student Roost under its widely-recognised existing brand. The new management structure will be led by Jess Gallop as Managing Director of Student Roost, having previously been Director of People & Organisational Effectiveness. Jess will lead the operational business and corporate functions within Student Roost.

Greystar will be responsible for delivering on the growth agenda of the business with the Student Roost management team and driving asset and operational enhancements to create an optimised platform for Student Roost, leveraging its decade-long experience as active investors, developers and managers of student housing. As part of the transaction, Greystar has agreed to divest two of Student Roost's assets, The Heights (909 beds) and The Old Fire Station (483 beds) both in Birmingham. The sale is being managed by JLL.

Student Roost's high-quality portfolio comprises more than 23,000 beds with a secured development pipeline of approximately 3,000 further beds covering key UK student cities, many of which are home to prestigious Russell Group universities. The business is well-positioned to benefit from strong ongoing demand among domestic and international students for a UK university education, and favourable market conditions from an under supply of high-quality and professionally managed accommodation.

Since entering the UK PBSA market in 2013, Greystar has successfully grown its Chapter Living brand in London, acquired the Canvas brand last year and part-owned IQ until 2020.

Mark Allnutt, Senior Managing Director – Europe, Greystar, said: "The successful financial close of Student Roost marks an important milestone in Greystar's UK growth strategy and adds an outstanding business to our existing portfolio of over 120,000 student beds globally. It also builds our footprint in UK PBSA, which is characterised by an imbalance in the supply of high-quality and professionally managed assets. Student Roost is synonymous with attractive facilities and outstanding services, and we are committed to further improving the offering to appeal to a wider and more diverse student base. GIC is one of our most important global investment partners and today's announcement signifies a new chapter by extending our partnership to the UK PBSA – one of our highest conviction investment strategies globally."

Jess Gallop, Managing Director – Student Roost, said: "Student Roost is widely known for the quality of its all-round resident experience, centred around student wellbeing, extensive amenities and professionally run accommodation. I look forward to working closely with Greystar, GIC and the existing team to take that to the next level and capitalise on the significant opportunities that lie ahead for the business."

Lee Kok Sun, Chief Investment Officer of Real Estate, GIC, said: "GIC is pleased to close on Student Roost, the UK's third-largest student accommodation provider. This partnership with Greystar will provide a strong platform for Student Roost to pursue further growth while continuing to offer exceptional purpose-built student accommodation with good occupancy rates. We look forward to working closely with them both."


For more information contact:
Greystar media enquiries: Tel: +44 (0) 20 7251 3801
FGS Global (PR adviser)
Gordon Simpson gordon.simpson@fgsglobal.com
James Thompson james.thompson@fgsglobal.com
Ellen Donald ellen.donald@fgsglobal.com
About Greystar
Greystar is a leading, fully integrated real estate company offering expertise in investment management, development, and management of rental housing properties globally. Headquartered in Charleston, South Carolina, Greystar manages and operates over $221 billion of real estate in 224 markets globally including offices throughout North America, Europe, South America, and the Asia-Pacific region. Greystar is the largest operator of apartments in the United States, manages over 768,000 units/beds, and has a robust institutional investment management platform with more than $58.2 billion of assets under management, including over $24 billion of development assets. Greystar was founded by Bob Faith in 1993 with the intent to become a provider of world-class service in the rental residential real estate business. To learn more, visit www.greystar.com.

About GIC
GIC is a leading global investment firm established in 1981 to secure Singapore's financial future. As the manager of Singapore's foreign reserves, we take a long-term, disciplined approach to investing, and are uniquely positioned across a wide range of asset classes and active strategies globally. These include equities, fixed income, real estate, private equity, venture capital, and infrastructure. Our long-term approach, multi-asset capabilities, and global connectivity enable us to be an investor of choice. We seek to add meaningful value to our investments. Headquartered in Singapore, we have a global talent force of over 1,800 people in 11 key financial cities and have investments in over 40 countries.
For more information, please visit gic.com.sg or follow us on LinkedIn.