Greystar Acquires Property Management Business of Alliance Residential
Press Release
June 2, 2020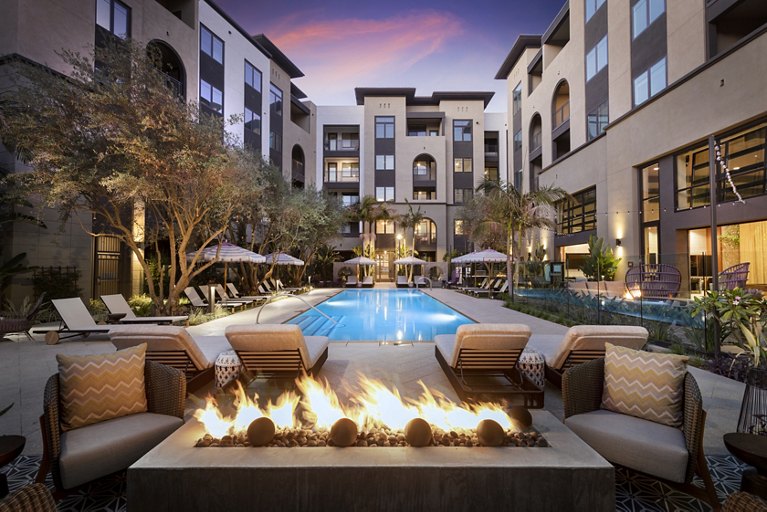 Combined Organization Will Enhance Capabilities, Expand Talent Base and Bolster Global Rental Housing Footprint to More Than 660,000 Units Under Management
CHARLESTON, S.C. and PHOENIX, Ariz. – June 2, 2020 – Greystar Real Estate Partners, LLC ("Greystar"), a global leader in the investment, development, and management of high-quality rental housing properties, today announced the acquisition of the property management business of Alliance Residential Company ("Alliance"). The combined businesses will continue to deliver best-in-class services for clients, partners and residents under the Greystar brand.
Comprising more than 500 multifamily properties and nearly 130,000 primarily Class A units across 21 states, the Alliance portfolio and its diversified base of clients will complement Greystar's leading property management platform to deliver numerous benefits that enhance property operations, services and offerings. Over the past 20 years, Alliance has become the number one multifamily developer and the fourth largest management company in the United States.
As the global leader in rental housing and the top manager of U.S. apartments1, Greystar has a well-established track record of acquiring and integrating strategic portfolios and rental housing real estate companies. The combined portfolio will increase Greystar's U.S. footprint by approximately 25 percent and significantly complement the firm's current presence in key western markets, such as the San Francisco Bay Area, Los Angeles, Phoenix, Denver and Las Vegas, in addition to the Northeast and Pacific Northwest. Through this transaction, Greystar will grow to nearly 19,000 team members overseeing a portfolio of more than 2,400 communities and 660,000 apartment units across 42 U.S. states and 13 countries.
"We only consider acquisitions of companies that are culturally compatible and fit our long-term strategic objectives. In Alliance, we've found both. Alliance is held in the highest regard in our industry, operates in some of the best markets across the country, and has some of the most talented people in rental housing," said Bob Faith, Founder, Chairman and CEO of Greystar. "Even during severe economic downturns, we believe in the resilience of rental housing and we are committed to continuing to grow our company. This acquisition reflects our confidence in that and is a unique opportunity to acquire a strong business. We look forward to welcoming the Alliance team to the Greystar family."
Alliance, the leading developer of multifamily units in the U.S. for the last two years, will streamline its focus on development, construction and acquisition across the multifamily, workforce and senior housing segments. As part of the deal, Greystar will provide management services to Alliance's multifamily acquisition and development businesses going forward.
"We are thrilled to launch this long-term strategic relationship with Greystar, combining best-in-class residential managers, complementary portfolios and unrivaled expertise to create the leading property management company in the multifamily industry," said Alliance Residential Chairman and CEO Bruce Ward. "Greystar's global reach, corporate culture and seasoned leadership team made this milestone a clear next step for Alliance, our residents, investors and associates alike."
"This transaction underscores Greystar's unwavering commitment to providing residents and clients with the industry's leading property management platform," said Andrew Livingstone, Executive Managing Director responsible for Greystar's Property Management Group. "In Alliance, we see an impressive team with a similar operating philosophy, core values, and 'people-centered' approach to property management, and this transaction provides us with the ability to capitalize on a number of innovative opportunities in today's dynamic environment. Greystar will continue to set the standard for operational excellence by leveraging our local market knowledge, economies of scale and innovative, technology-based solutions."
Financial terms of the transaction were not disclosed.
1 According to the 2020 National Multifamily Housing Council
About Greystar
Greystar is a leading, fully integrated real estate company offering expertise in investment management, development, and management of rental housing properties globally. Headquartered in Charleston, South Carolina, Greystar manages and operates an estimated $200 billion+ of real estate in nearly 200 markets globally including offices throughout the United States, United Kingdom, Continental Europe, Latin America, and the Asia-Pacific region. Greystar is the largest operator of apartments in the United States, managing more than 660,000 units/beds globally, and has a robust institutional investment management platform with approximately $35 billion of assets under management, including nearly $15 billion of assets under development. Greystar was founded by Bob Faith in 1993 with the intent to become a provider of world-class service in the rental residential real estate business. To learn more, visit www.greystar.com.
About Alliance Residential Company
Alliance Residential Company is the most active multifamily developer and fourth largest multifamily manager in the US. Alliance is focused on the development, construction and acquisition of residential communities, including development of high profile Broadstone communities as well as workforce housing through its Prose brand. Additionally, Alliance develops Marvelle active adult communities and Holden senior housing communities. Alliance is headquartered in Phoenix with 35 regional offices throughout the West, Southwest, South-Central, Southeast, Mid-Atlantic and Northeast. For more information, visit www.allresco.com.
Media
Joele Frank, Wilkinson Brimmer Katcher
Jon Keehner / Julie Oakes / Jack Kelleher
212.355.4449