Greystar acquires a 650-bed student residence in Puteaux, France
Press Release
September 12, 2023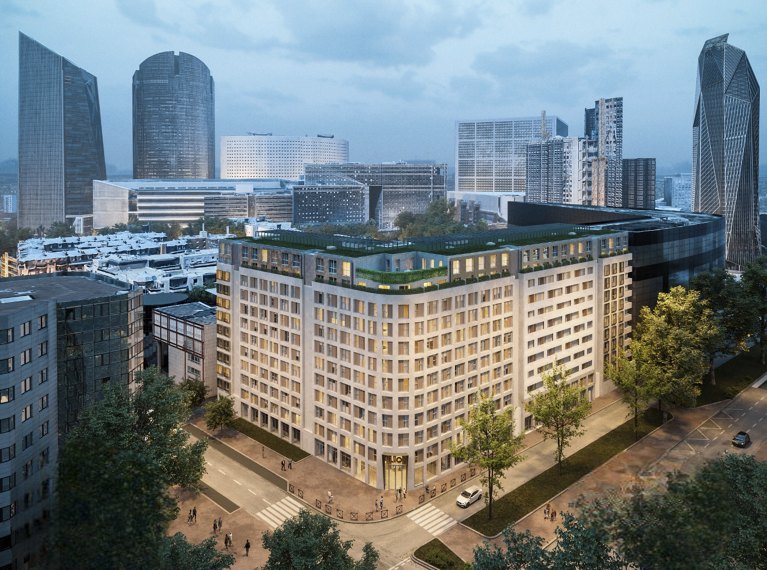 Paris, September 12, 2023 – Greystar, a global leader in the investment, development and management of high-quality rental housing, has acquired a 650-bed student residence in Puteaux, located in the suburbs of Paris, expanding on its current footprint of 4,710 beds across France's biggest student cities. This site has been acquired from Veld Capital and the FREO Group, which commissioned the construction of the building from Nexity and Bouygues Construction.
Located close to the universities and schools of Nanterre and La Défense district, the purpose-built student accommodation (PBSA) site was designed by Axel Schoenert Architectes and is due to be delivered in summer 2024, replacing a former office building. The residence has a floor area of 18,800 square metres, and will feature 1,250 square metres of high-quality communal areas and a 164-space car park. The first residents will be welcomed next summer.
Residents will benefit from excellent access to the heart of Paris, due to the town of Puteaux's first-class infrastructure and well-connected public transport links. In addition, its proximity to the La Défense business district – one of the largest in Europe – makes it a highly strategic location for students and young professionals looking to participate in the capital's cosmopolitan lifestyle and cultural attractions.
The highly strategically placed property is also only 300 metres from the Center for New Industries and Technologies, close to the most visited shopping centre in France, Les4Temps, and a short 10-minutes away from the Paris La Défense Arena, Europe's largest concert hall, and a sports centre with a tennis court, football pitch and swimming pool.

Thomas Charvet, Managing Director - France, Greystar, said: "The acquisition of this PBSA site in Puteaux, gives us the opportunity to open our first Greystar student residence in the region in the summer of 2024. With 650 rooms and various communal areas, we will be offering students and young professionals a high-quality, innovative serviced accommodation solution in the highly strategic La Défense district. The acquisition is the second we have made in less than three months in the suburbs of Paris, representing a total of 1,000 rooms and confirming our ambition to continue to expand across France. I would also like to congratulate the FREO teams, who perfectly anticipated the needs of a managed residence for young people in the area, and thank them for their confidence in our stewardship of the property moving forward."
The Puteaux site complements Greystar's existing portfolio, and follows the acquisition of a 310-bed residence in Ivry-sur-Seine (94) in June 2023. Greystar currently has over €15 billion in assets under management and operates more than 62,000 build-to-rent units and student beds for across seven countries in Europe.