Greystar Acquires 336-Unit Multifamily Property in Growing Denver Submarket
Press Release
February 28, 2018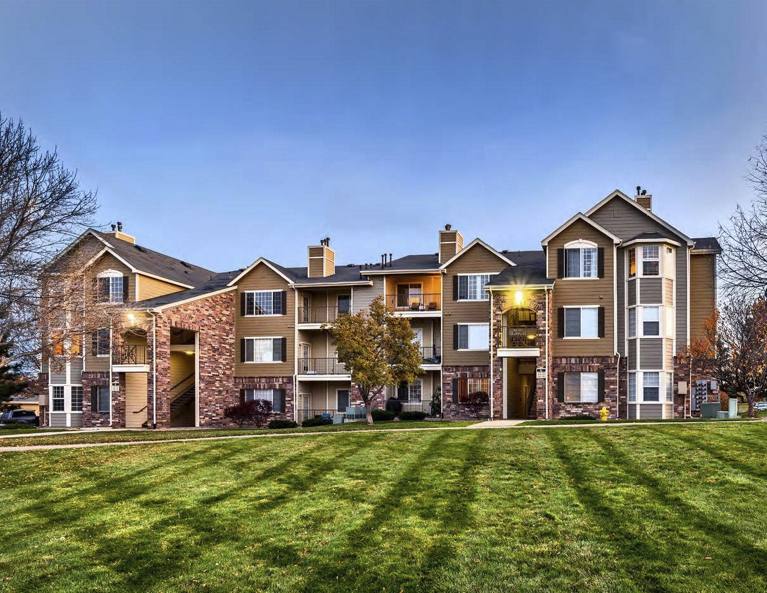 Denver, Colorado – Funds managed by Greystar Real Estate Partners, LLC ("Greystar"), a global leader in the investment, development, and management of high-quality rental housing properties, today announced the acquisition of Waterford Place. The asset is well-located at 2801 East 120th Avenue in Thornton, Colorado – a growing submarket of Northglenn/Thornton within the greater Denver MSA.
"The acquisition of Waterford Place represents a continuation of Greystar's strategy of acquiring high-quality assets with value-add upside in submarkets like Thornton, poised for growth due to limited new supply. Rent growth in this submarket is one of the strongest in the Denver metro area and home prices have risen over 35% in just the past three years," said Kevin Kaberna, Executive Director and leader of Greystar's U.S. Investment platform. "We see tremendous opportunity to reposition the asset through extensive capital and operational enhancements, ultimately delivering a high quality, modern asset that is unique and desirable in this market."
Greystar's comprehensive value-add strategy will focus on renovating all 336 units and common areas of the asset. Unit updates will include the addition of stainless steel appliances, extended plank flooring, quartz countertops, and new lighting and hardware packages. Renovations to the common areas will feature enhancements to the pool, clubhouse, fitness center, BBQ area, dog park, and sport/tennis court.
Waterford Place is a 336-unit garden-style apartment community constructed in 1998. It's location in the attractive Thornton submarket boasts low-density of only 18 units per acre and the development's park-like setting sets it apart from other communities in the submarket. Thornton has emerged as an area with a unique balance of high-tech industries, well-planned retail, and attractive development driving strong population growth of 12.1% since 2010 and is expected to grow another 12% by 2021. The asset is located four minutes from the future light rail station that will provide direct high-speed rail access to downtown Denver's Union Station.
As the nation's largest apartment operator with over 420,000 units under management, Greystar currently owns more than 1,700 units in the Denver Metro Area and manages 23,142 more. Greystar will continue to leverage its local market expertise and deep industry relationships to identify attractive investments and management opportunities throughout the Denver area.
About Greystar
Greystar is a leading, fully integrated multifamily real estate company offering expertise in investment management, development and property management of rental housing properties globally. Headquartered in Charleston, South Carolina with offices throughout the United States, Europe, Latin America and Asia-Pacific, Greystar operates in over 130 markets globally and is the largest operator of apartments in the United States, managing over 420,000 units, with an aggregate estimated value of approximately $80 billion. Greystar also has a robust institutional investment management platform dedicated to managing capital on behalf of a global network of institutional investors with over $23 billion in gross assets under management including more than $8 billion of developments that have been completed or are underway. Greystar was founded by Bob Faith in 1993 with the intent to become a provider of world class service in the rental housing real estate business. To learn more about Greystar, visit www.greystar.com.
Media Contact:
Liza Kunkel
Greystar Public Affairs
Liza.Kunkel@Greystar.com