Relocate to balmy Port St. Lucie, Florida, and enjoy the area's vibrant beach scene and scenic outdoor activities. Rarely does a location offer such an outstanding blend of entertainment, agreeable climate conditions and outstanding living choices, but Port St. Lucie delivers. Discovering the perfect Port St. Lucie apartment for rent has never been easier thanks to Greystar. Our accommodations are positively ideal for anybody seeking a place to live in The Sunshine State.

Situated conveniently between Miami and Orlando, Port St. Lucie hosts numerous picturesque and entertaining outdoor opportunities for discovery. River Lilly and St. Lucie cruises offer unforgettable experiences while touring the area's waterways and aquatic preserves, and Woodstork trail provides a walking path and fishing decks for hikers and anglers. The nearby Hutchinson Island presents locals and tourists with one of the only places in the state for beachside horseback riding.

Greystar apartments for rent are known for offering several spacious floor plan options to potential residents, with units featuring up to three bedrooms and ideal lifestyle compatibility components.

As well as blending well with a variety of culture types, Greystar apartments are close at hand to multiple sites for science learning. The Smithsonian Marine Ecosystems exhibit and Florida Oceanographic Society provide an excellent chance for residents to absorb knowledge about the state's natural habitats.

The Port St. Lucie area offers a plethora of musical entertainment venues as well as options for enjoying plays, concerts and various events. Martin County's Barn Theater is the oldest community auditorium in the area and offers shows and opportunities for diverse community involvement.

Baseball fans will feel right at home in Port St. Lucie, as the New York Mets migrate to Florida to perform their Spring Training at Tradition Field. Also, the Elliot Museum Baseball Gallery possesses what may be the most complete collection of signed baseball memorabilia outside the National Baseball Hall of Fame.
You searched for Port St. Lucie Metro
Please select properties from the list for comparison.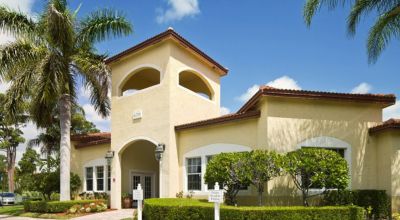 Apex Prima Vista Apartments
7700 Pine Lakes Blvd, Port St. Lucie, FL 34952
844-774-1401
0-2 Bedroom | 1-2 Bath
Fitness Center
Basketball Court
Tot Lot
2 Tennis Courts
Pet Friendly
24 Hour Maintenance
Private Garages Available
2 Outdoor Pools
Hottub
Lake And Running Trail
Free Wifi At The Pool And Clubroom